Fairs
From state fairs to county fairs, a mobile app boosts the experience for fairgoers and increases revenue for you & your partners.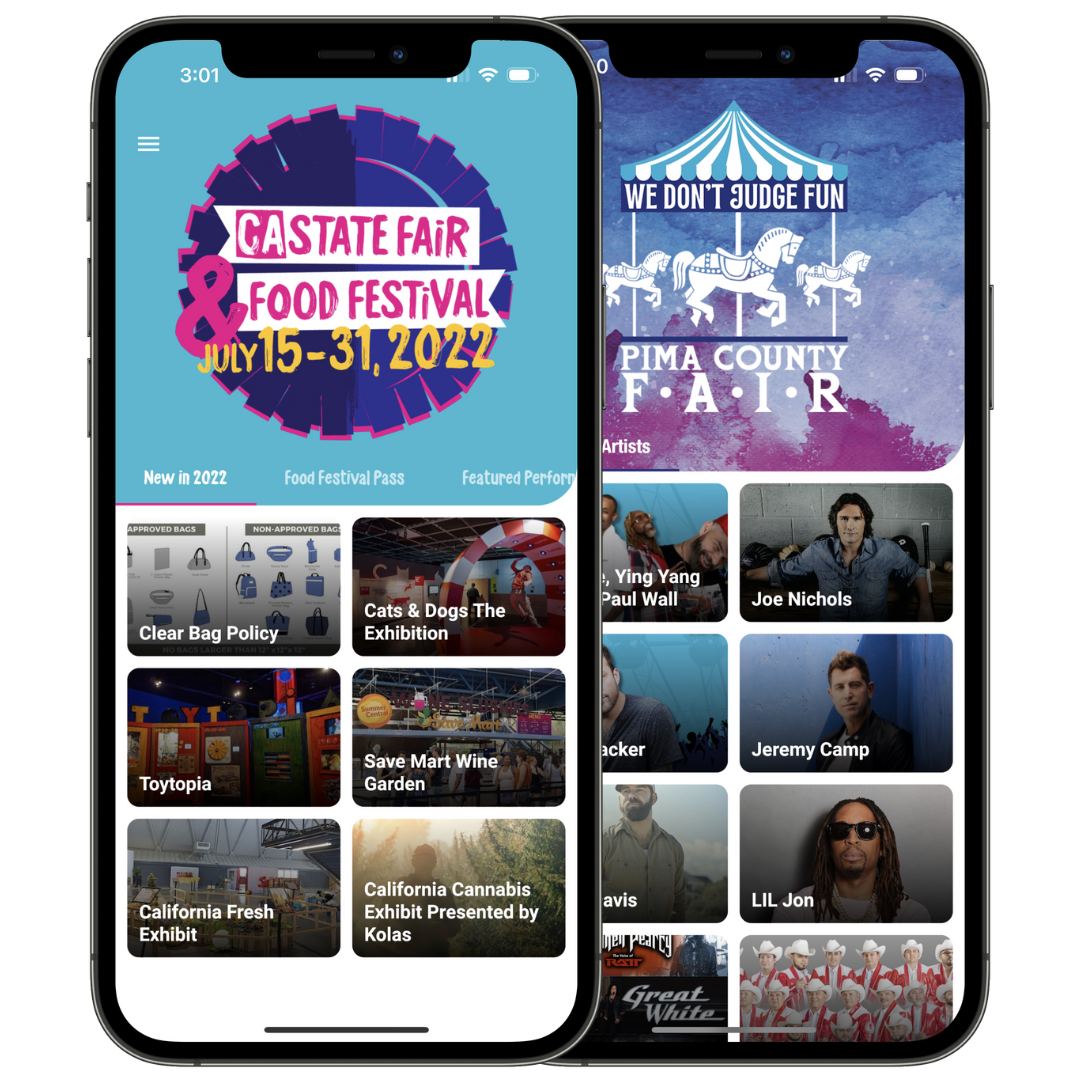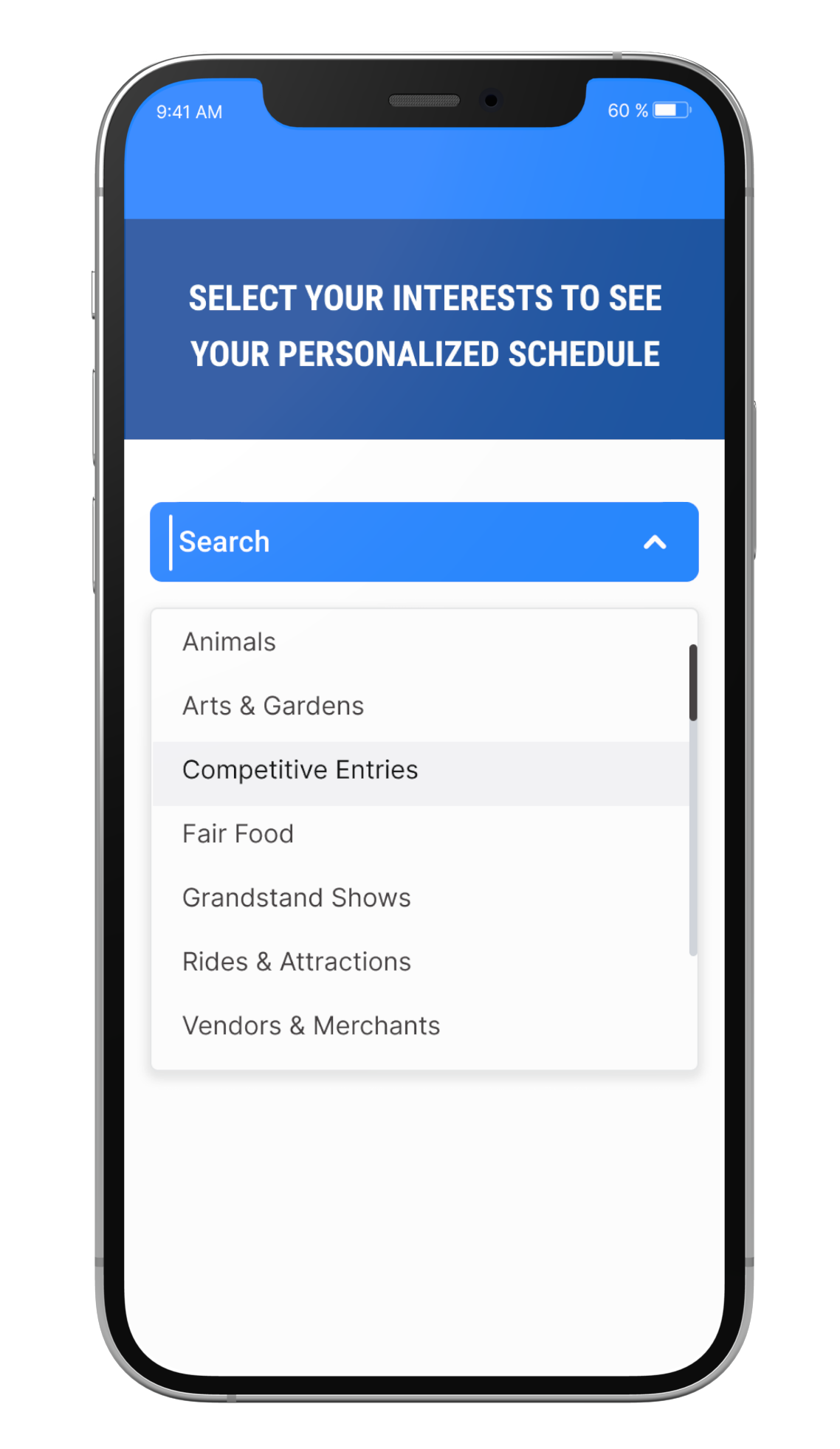 An App for Every Fairgoer
Whether they're here for the rides, food, livestock, or everything, provide unique content and push notifications for different interests.
Ready to get started on your app?
Learn about our features and pricing.
Real-Time Updates
Use push notifications to provide important and timely updates. Our easy-to-use CMS lets you schedule messages in advance or send them on the fly.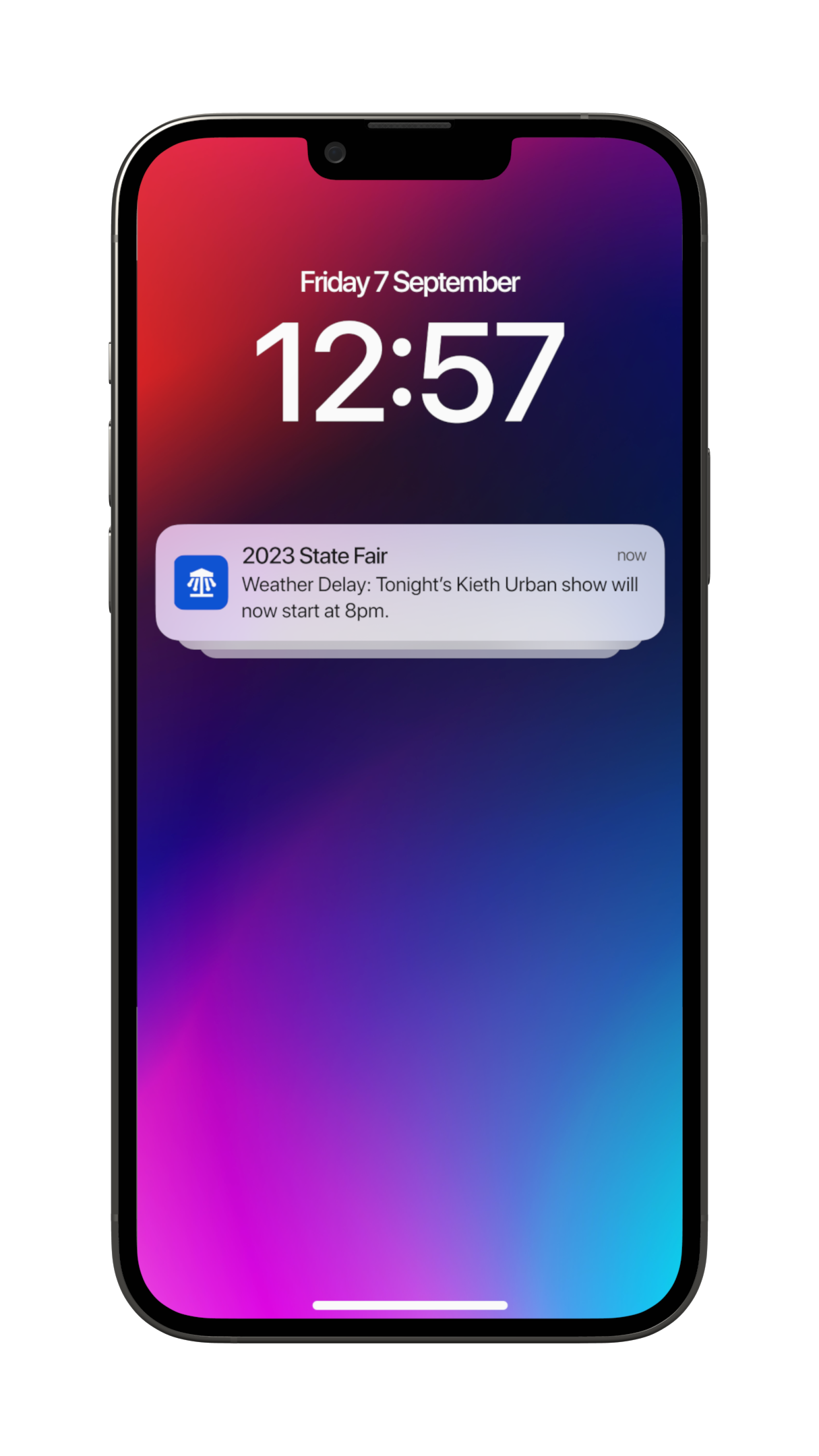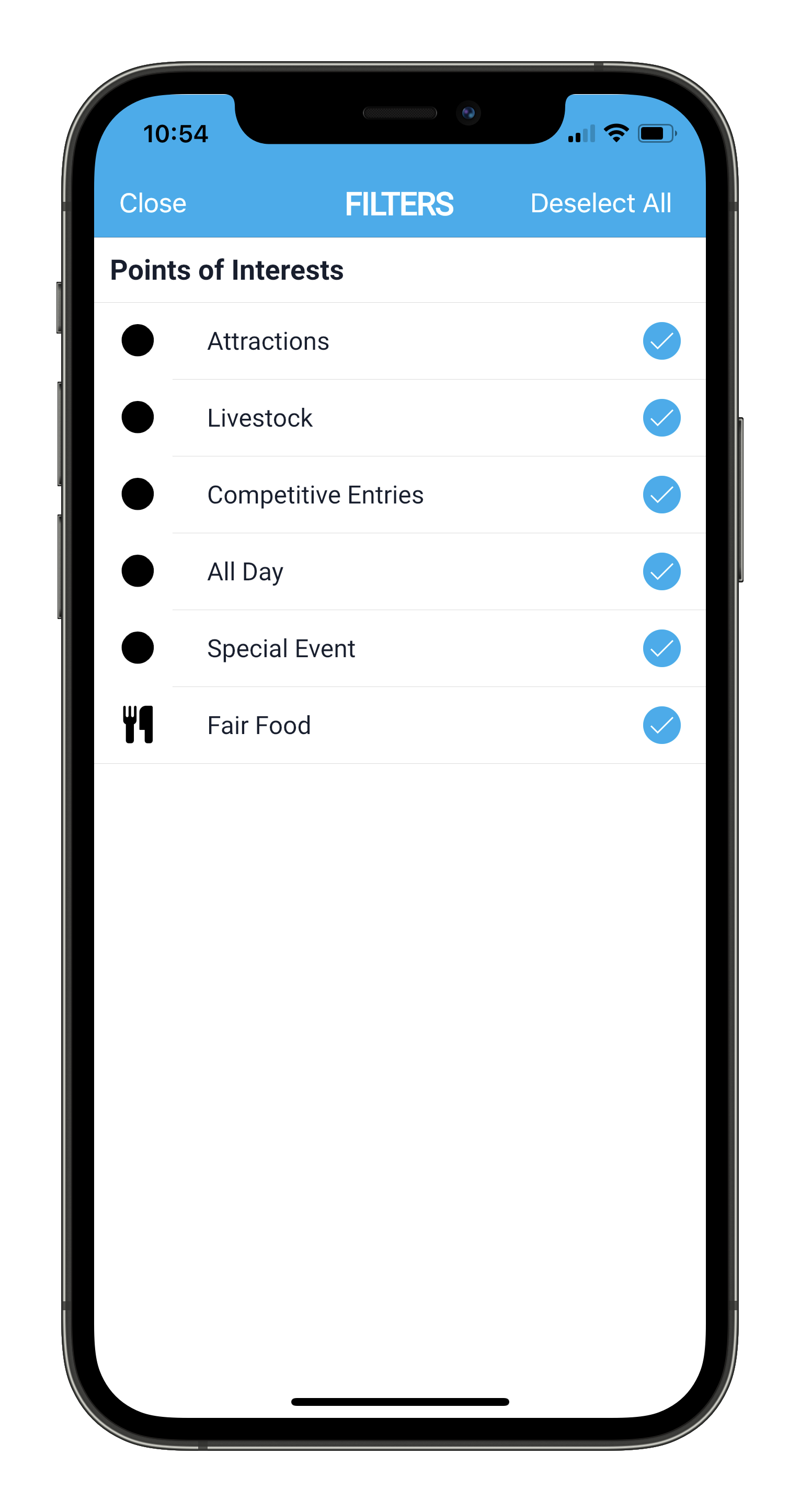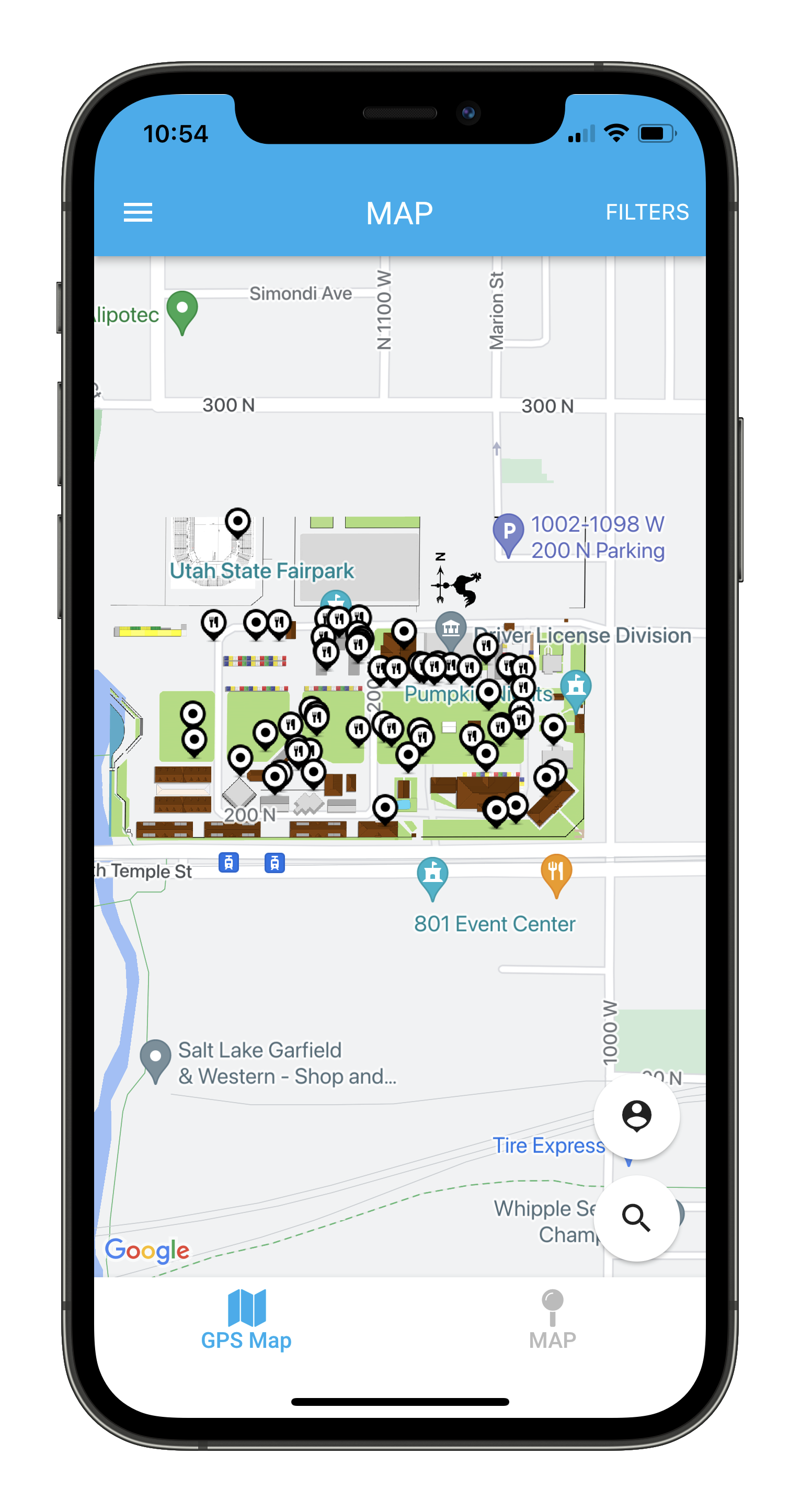 Maps Made Easy
Use multi-layered GPS maps that let users filter by category and find exactly what they're looking for.
Organized by Category
List everything (yes, everything) in your app, and break it out by categories for easy navigation.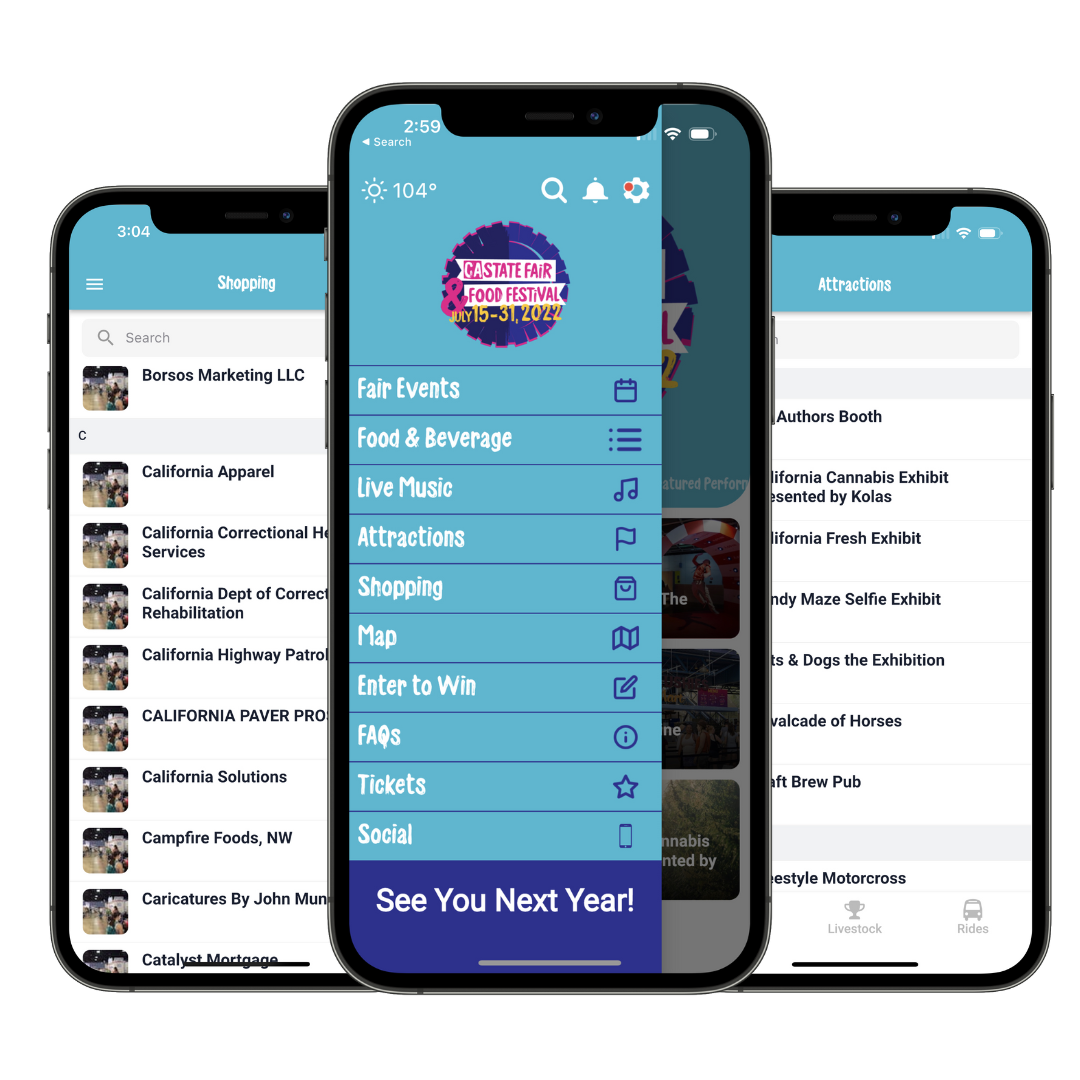 Amplified Sponsorship
The limitations of a paper guide are things of the past. Give your brand partners powerful, trackable sponsorship opportunities and generate additional revenue in return.
Fair Food
It wouldn't be a fair without the food. Let them explore every menu, save favorite vendors and items, and then try it all!