Next-Level Sponsorship with Aloompa
We know how important sponsorship revenue is to your bottom line. Aloompa has helped thousands of event clients provide maximum value to their partners – including some of the world's largest brands. For many of them, the increase in sponsorship revenue alone outweighs the cost of the app.
Whether you want to employ only basic tactics or create immersive experiences alongside your sponsors, our mobile engagement platform makes it possible.
Basic Sponsorship Tactics
Every Aloompa app contains powerful tools to activate your partners' brands.
Home Screen Sponsor
Premier placement with maximum visibility – seen by every user of the app.
A great spot for top event partners. Especially when they sponsor tactics across your app.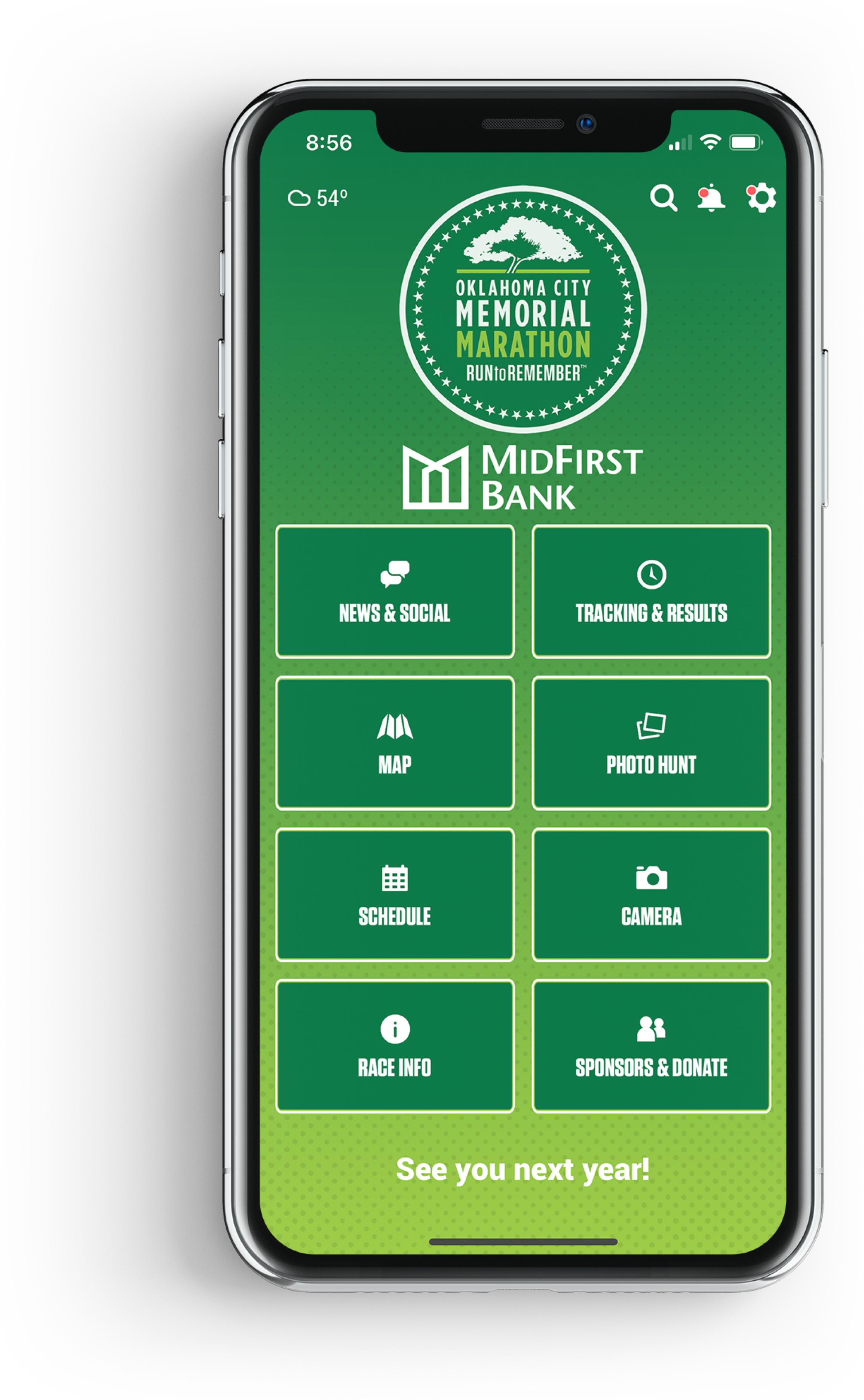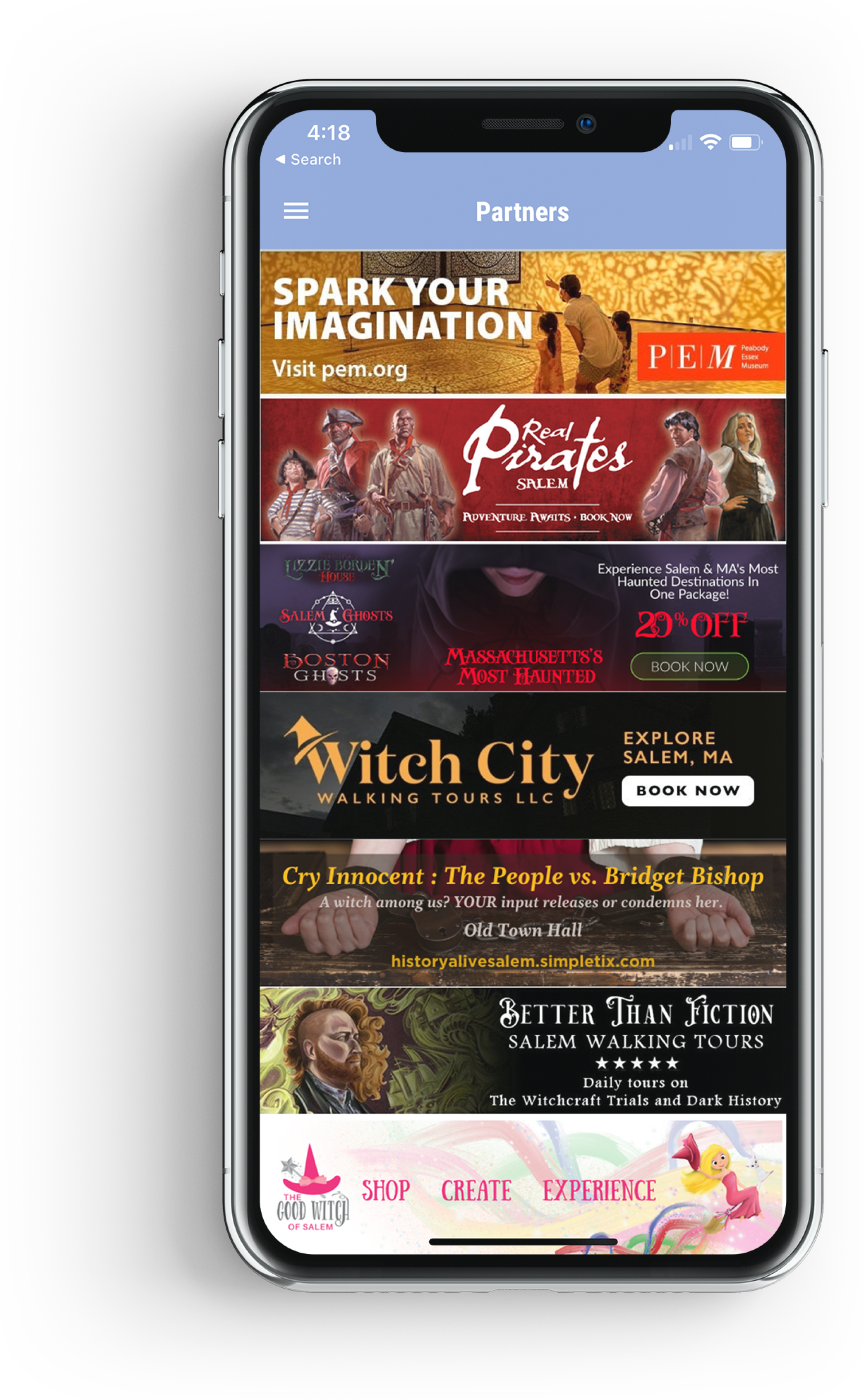 Partners Screen
A must-have digital value add for any sponsored event.
Use customized messages, promotions, and calls to action that link to your partners' sites.
Infinitely more possibilities than a page of printed logos.
In-App Messaging
Send sponsored messages to users where they already expect key info.
Use sponsor hashtags for additional marketing campaign integration.
In-app messaging is a key part of the Premium sponsorship examples below.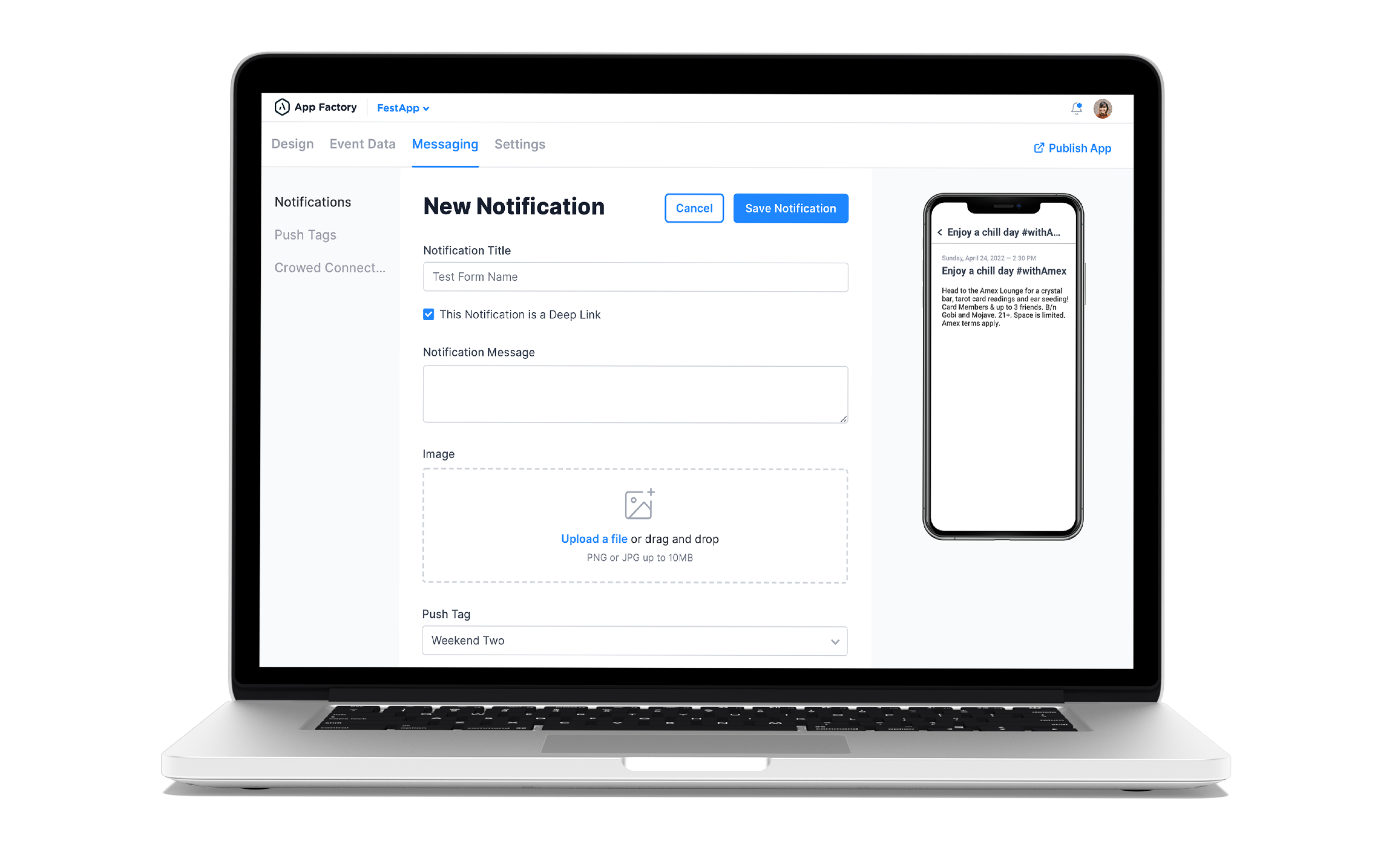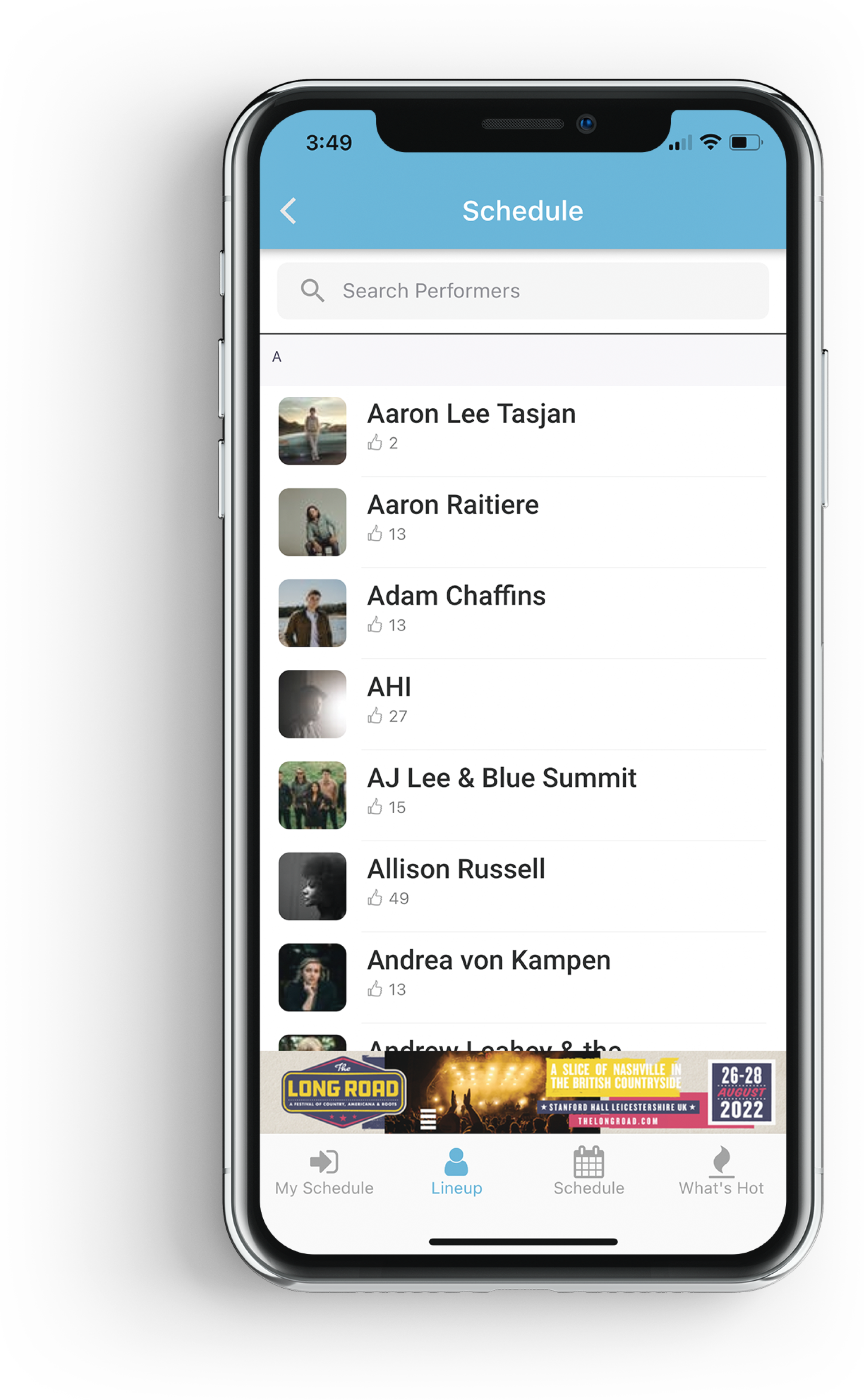 Dynamic Banner Ads
Detailed, but unintrusive. Banner advertisements show at the bottom of the phone screen, just like in a web browser.
Include sponsor promotions and offers from wider marketing campaigns. Link to anywhere on their site.
Premium Sponsorship Tactics
Our platform's Premium features provide countless ways for events and brands to partner.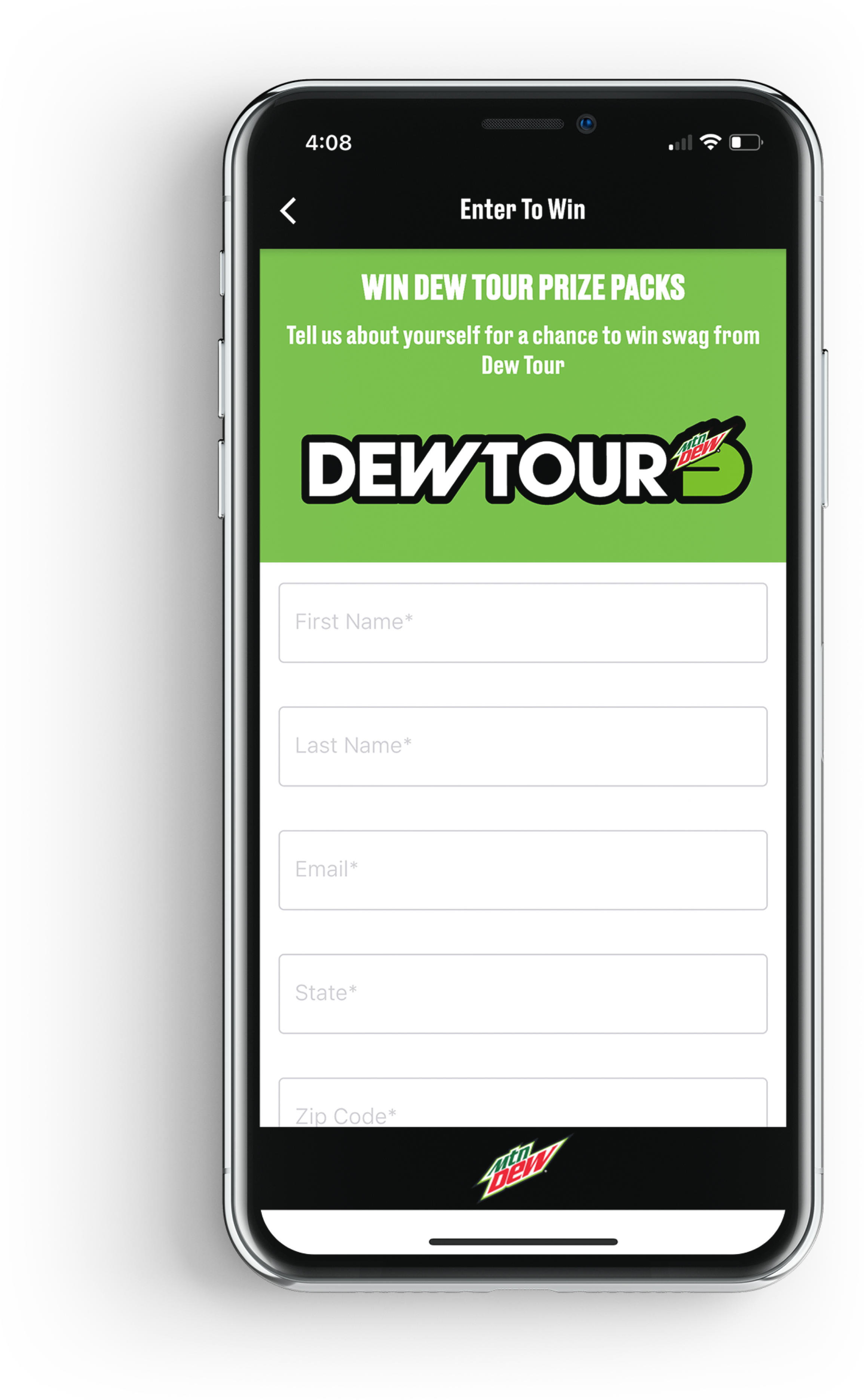 Sponsored Signup Form
A simple promotion your brand partners already do on a regular basis.
Capture attendee information and reward fans with prizes.
Provide sponsors with valuable information on engaged attendees.
Sponsored Maps
Add a custom GPS map to your app and take it to the next level with interactive pins.
Let sponsors upgrade and use their logo as a backdrop to draw even more attention.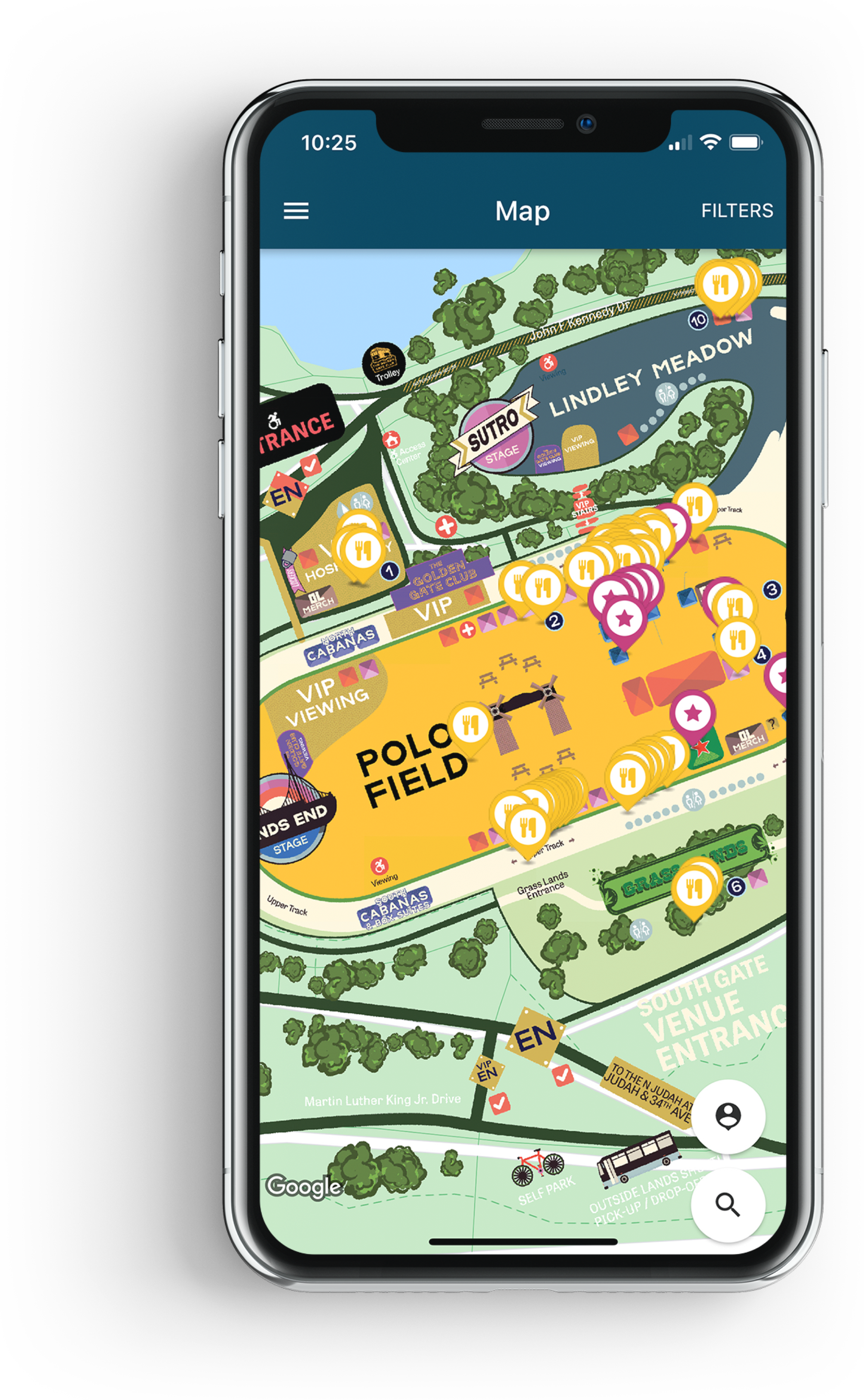 LiveOrder Exclusives
LiveOrder presents many ways for sponsors selling physical goods to stand out.
Provide your partners with exclusive opportunities like in-app-only merchandise, featured items, and limited runs.
Pair with Presence
Every data-driven decision you make is an opportunity to strengthen brand partnerships.
Using geo-location to point people toward shorter refreshment lines? Let a beverage sponsor pay to put their brand front and center.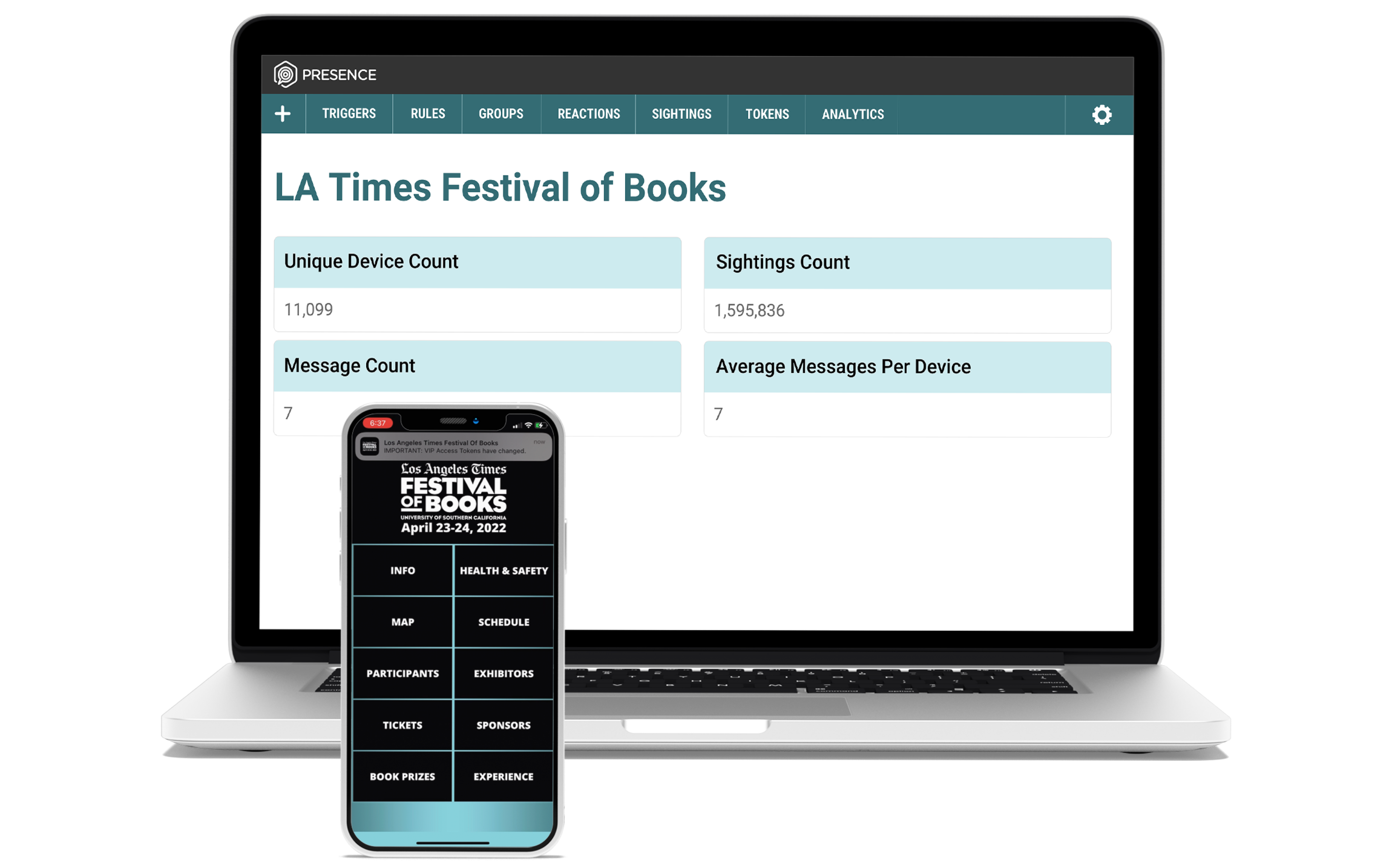 Expand Your Sponsorship
Our platform and team have empowered clients to create brand activations for over a decade. What immersive opportunities will you provide your sponsors?