Mobile Ordering
Mobile ordering with LiveOrderTM ensures attendees enjoy more of your event by letting them pre-order and skip the line.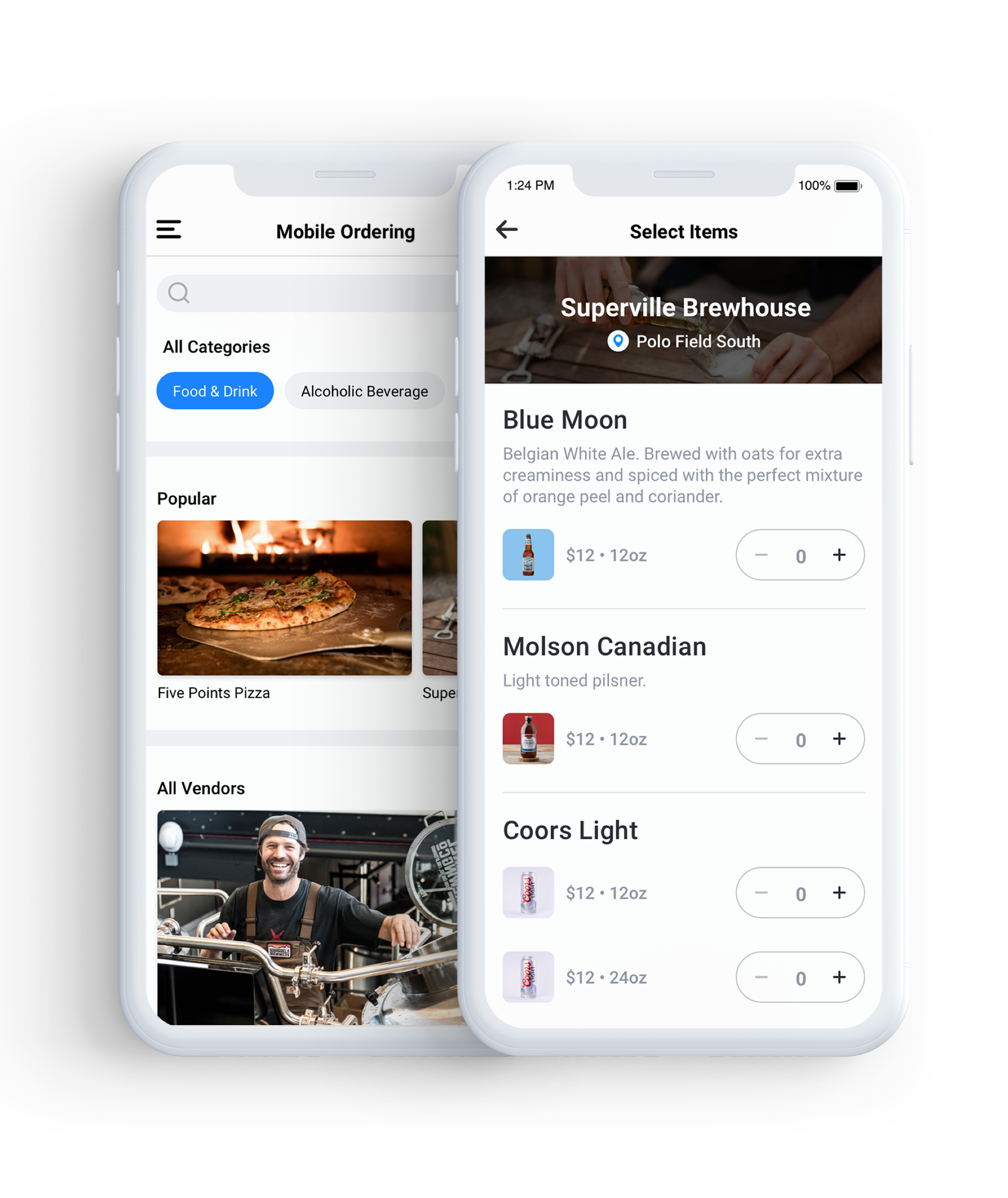 Quick & Seamless Experience
Select the pickup location and items for purchase, then grab your order at an Order Ahead pickup location.
Improved Event Experience
Let everyone feel like a VIP by spending less time in line and more time experiencing your event the way you intended.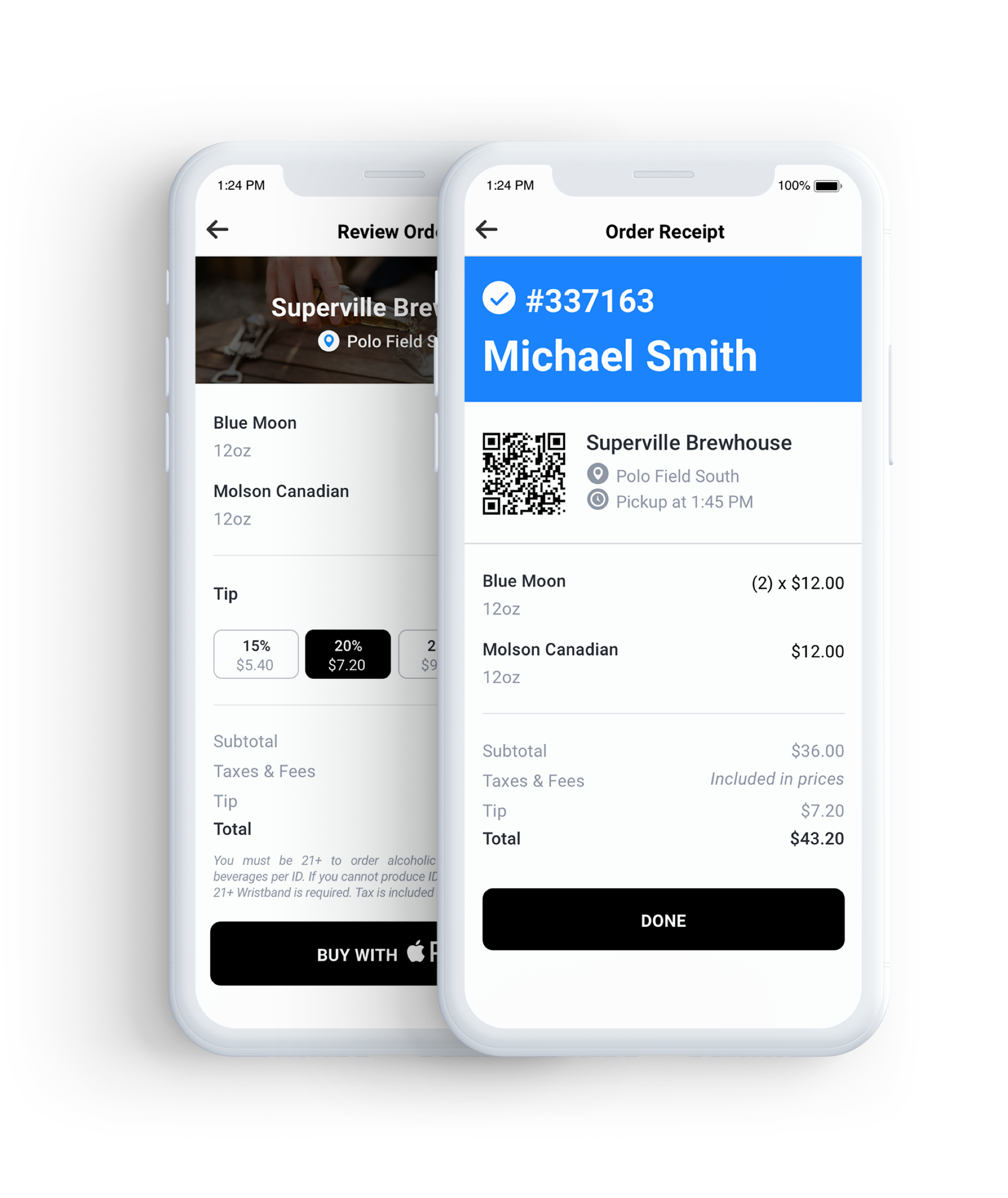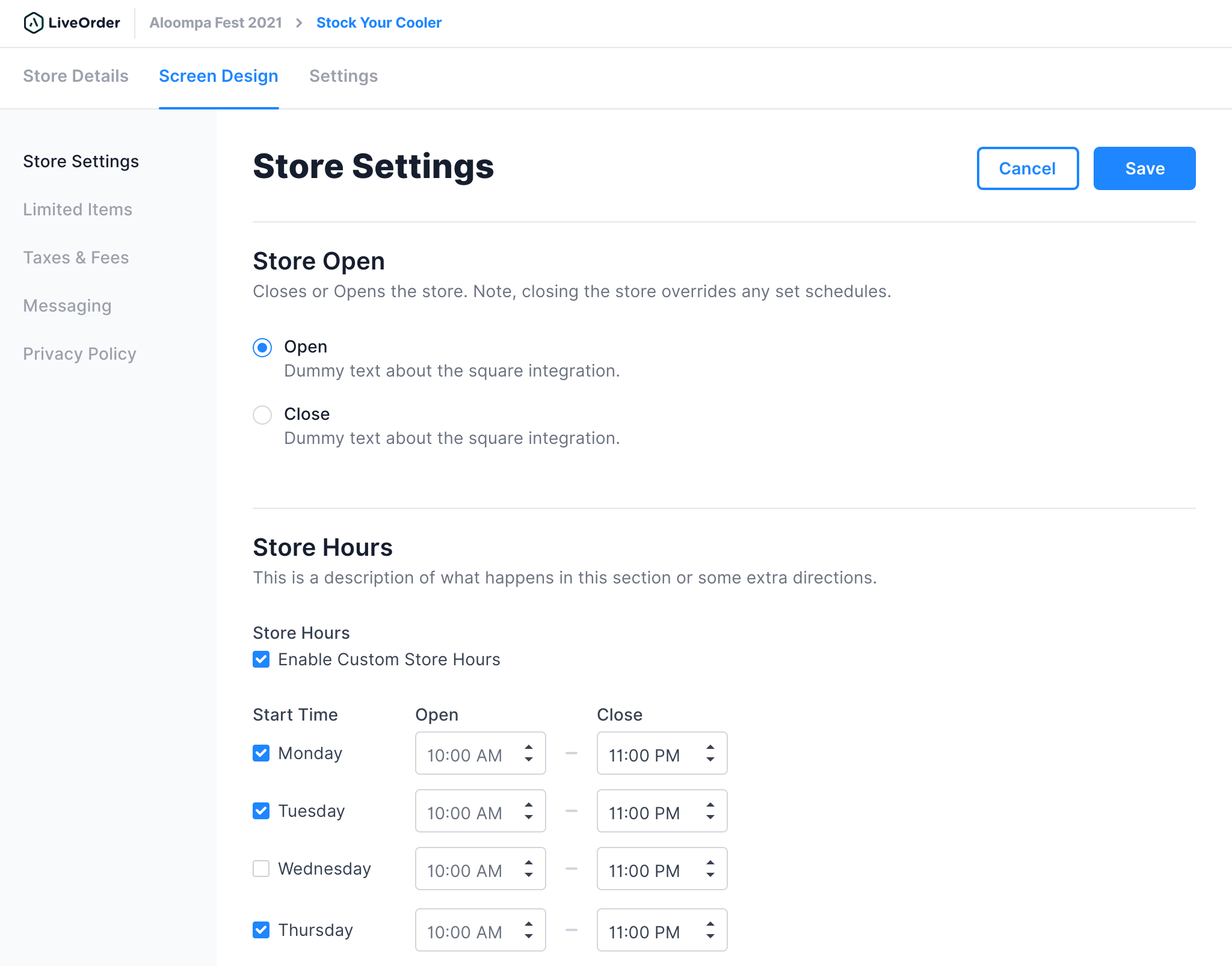 Powerful CMS Gives You Control
Set up and manage your mobile ordering options on the fly with our easy to use CMS.
Your Terms
Customizable pricing, fees, order limits, regulatory requirements.
Real-time Reporting
Real-time sales and inventory tracking.
Categories
Multiple item categories that support beverages, merch and donations.