The Aloompa Platform
Aloompa is the leading mobile engagement platform for live events, packing a powerful set of capabilities into a single event app.
Limitless Detail
Include detailed maps, incorporate ticketing and social media feeds, and update content at any time. 
Customizable Schedules
Let attendees see trending attractions and create their own schedules.
Key Data
Leverage user activity data to make more informed decisions and better track ROI. 
Next-Level Sponsorship
Provide digital opportunities for your partners and generate more revenue for your bottom line.
Wow Your Partners
Provide your sponsors with data on how attendees engage with their brand, even in real time. Enable them to make more informed decisions based on user behavior.
Endless Potential
From in-app advertisements to experiential marketing, the possibilities are limitless with Aloompa.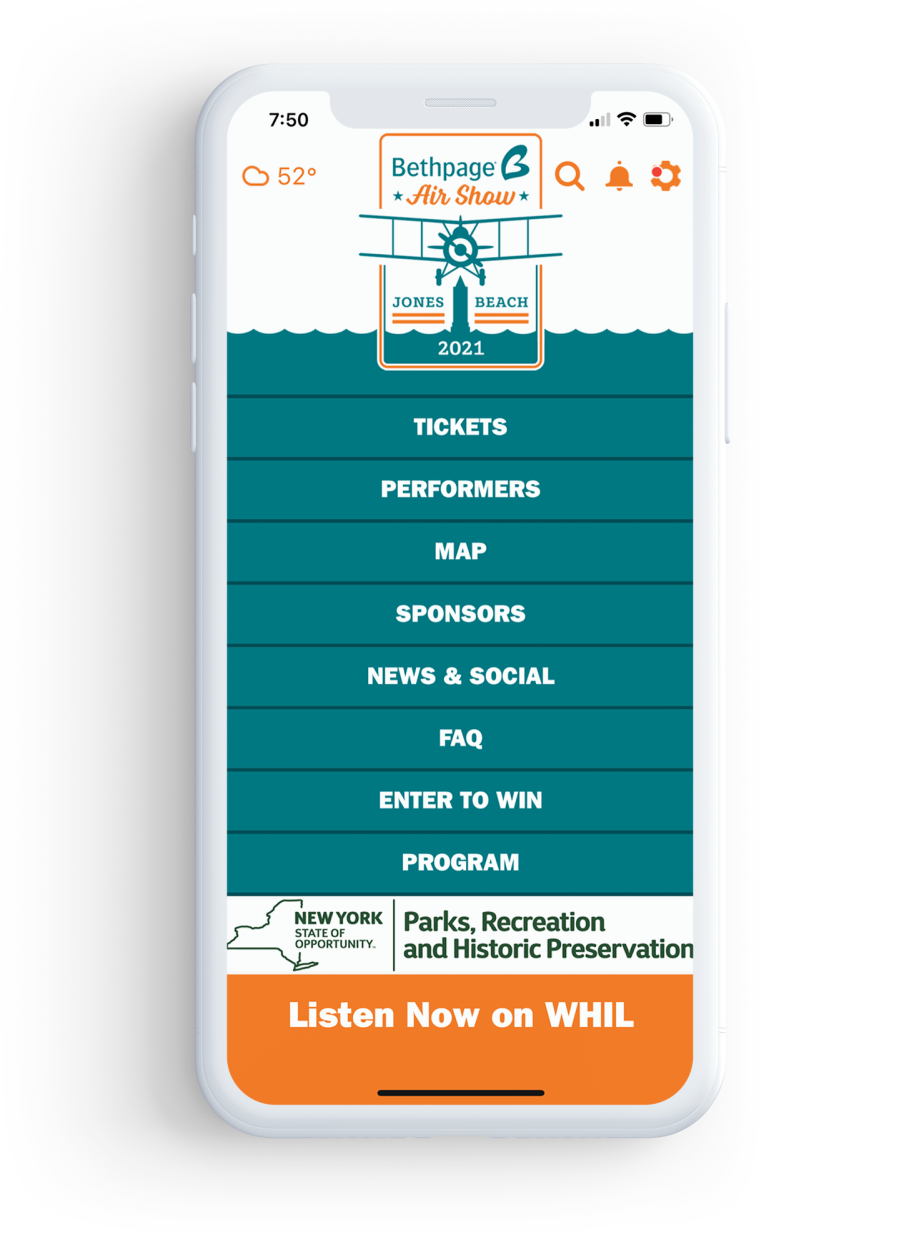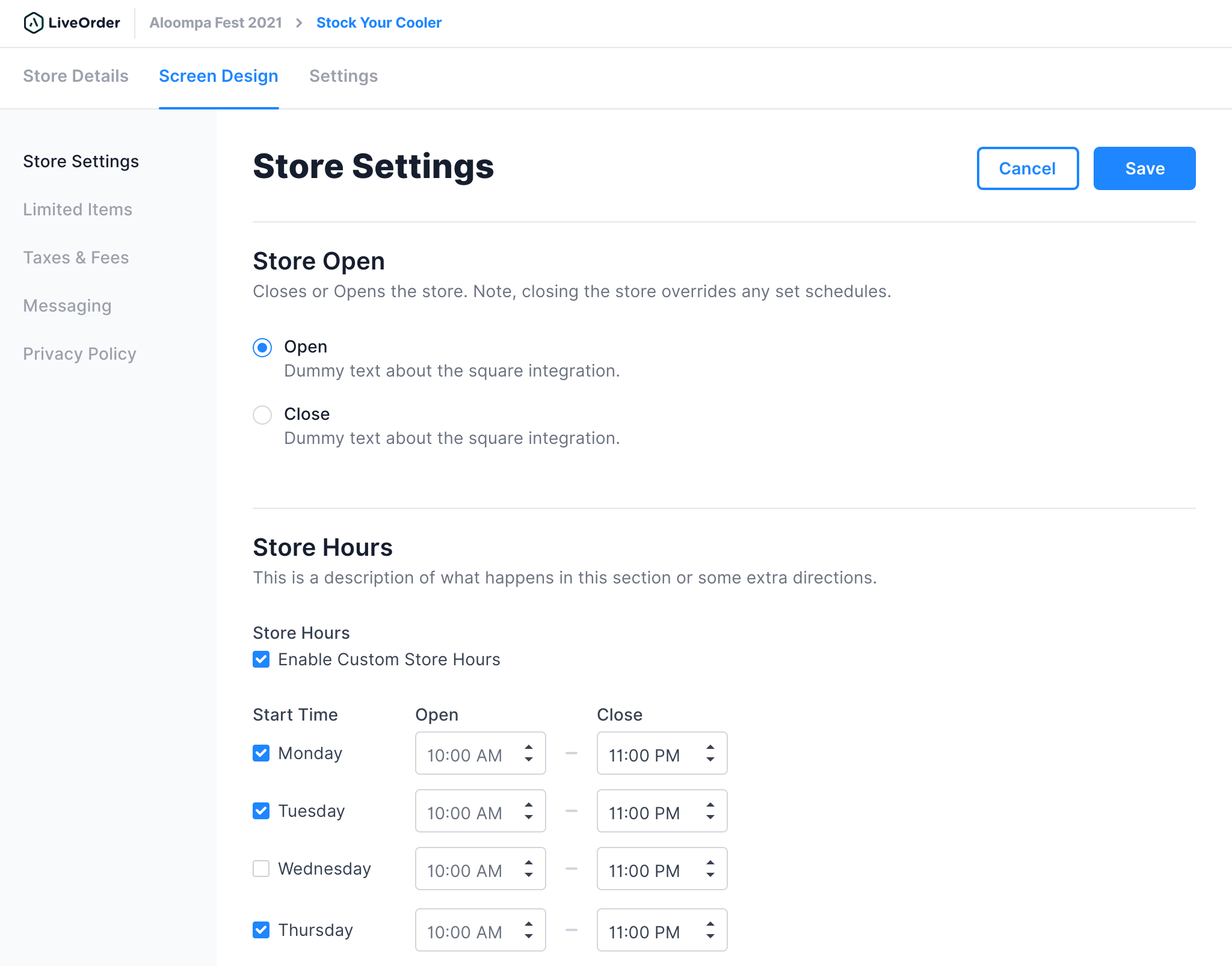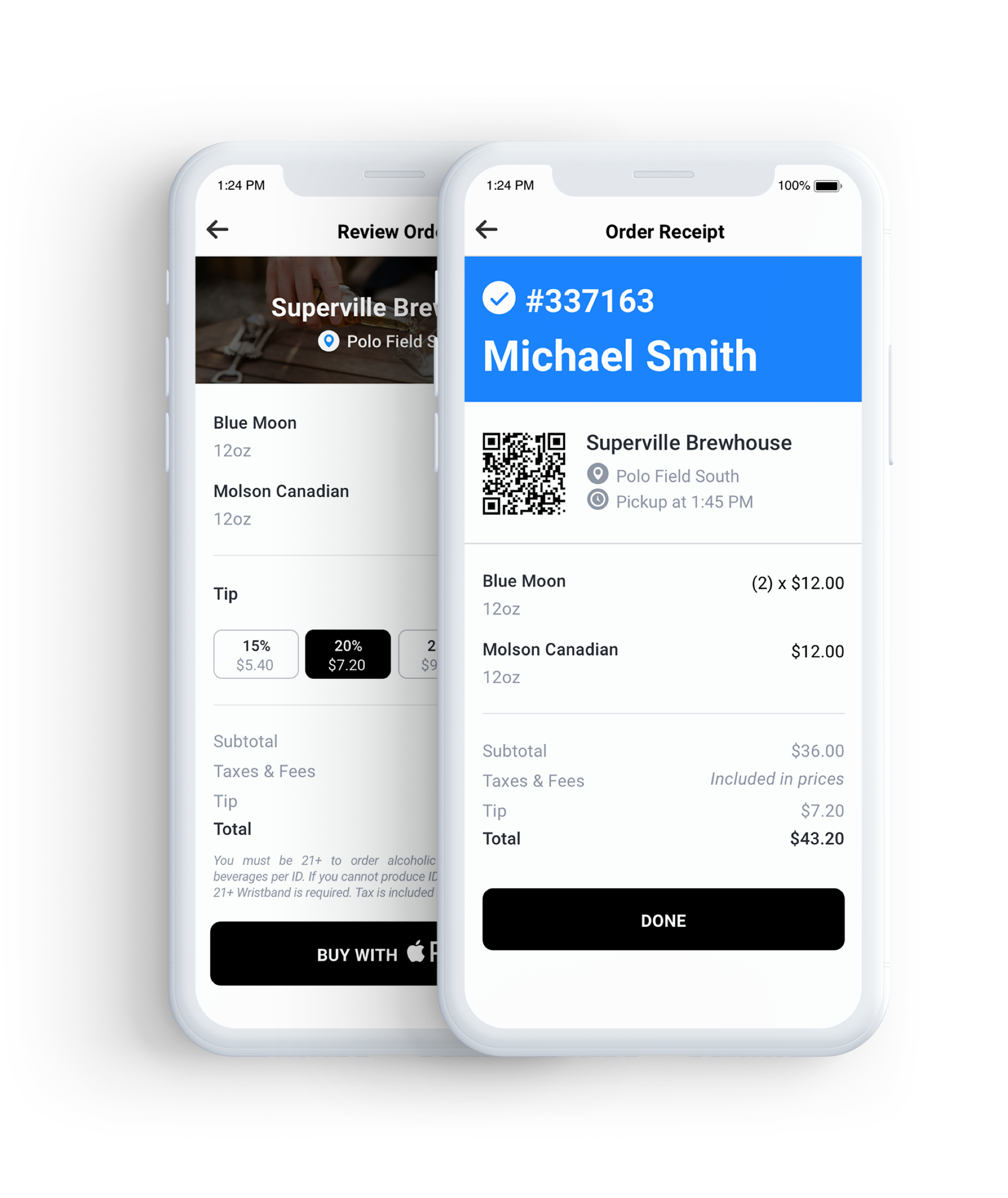 Skip Lines With LiveOrderTM
Attendees expect an unforgettable time at your event. The last thing they want to do is spend it standing in line.
Order Ahead
Let attendees order drinks and merch from the app and skip the line, while simplifying order fulfillment and inventory management for vendors.
Real-Time Reporting
Live sales and inventory tracking gives you insights during the event and helps vendors see the bigger picture.
Location-Based Engagement
Reach each attendee with unique messaging, offers, and activities based on their precise location within your event.
Gather robust data and insights based on user activity.
Compelling Communications
Use data to segment users, deliver targeted push notifications, and send retargeting messages post-event.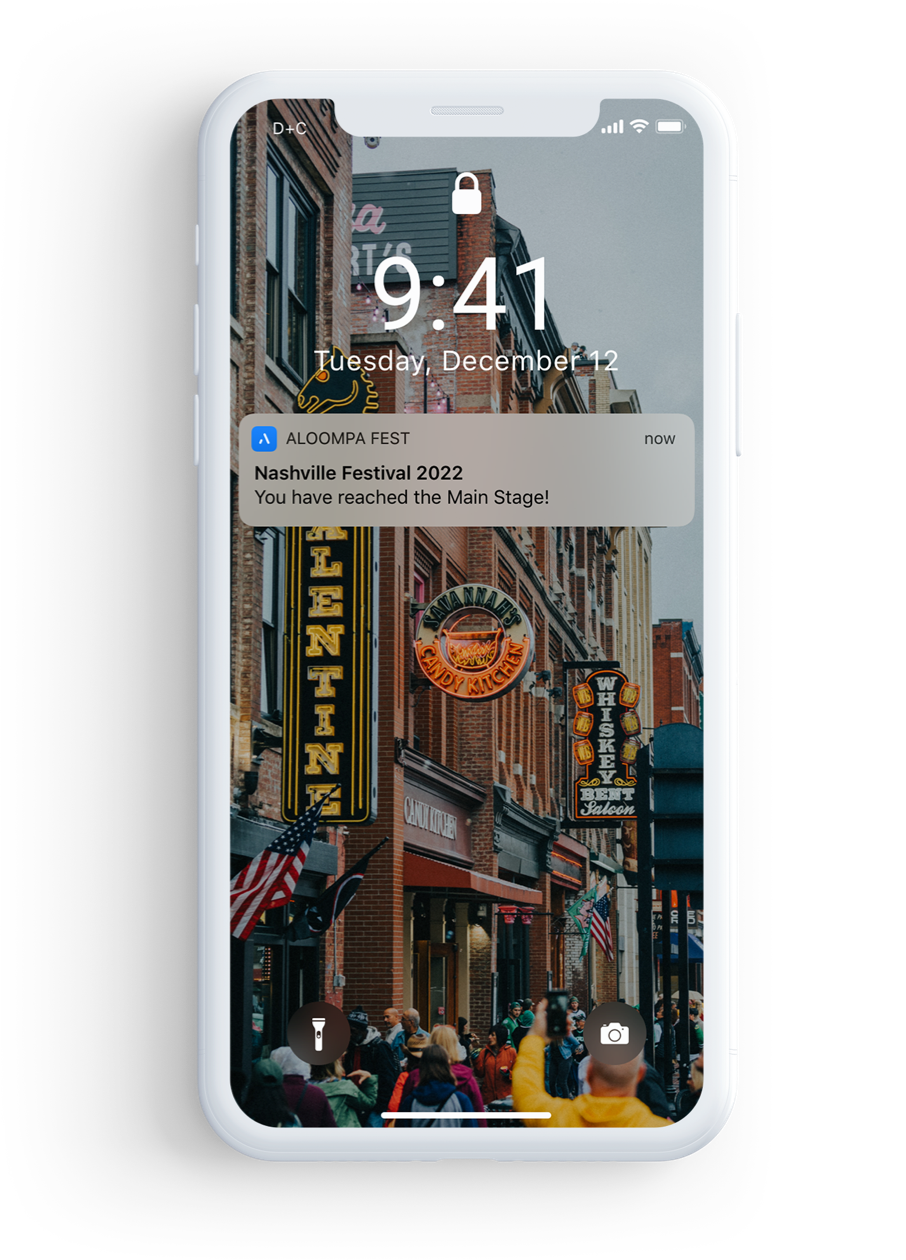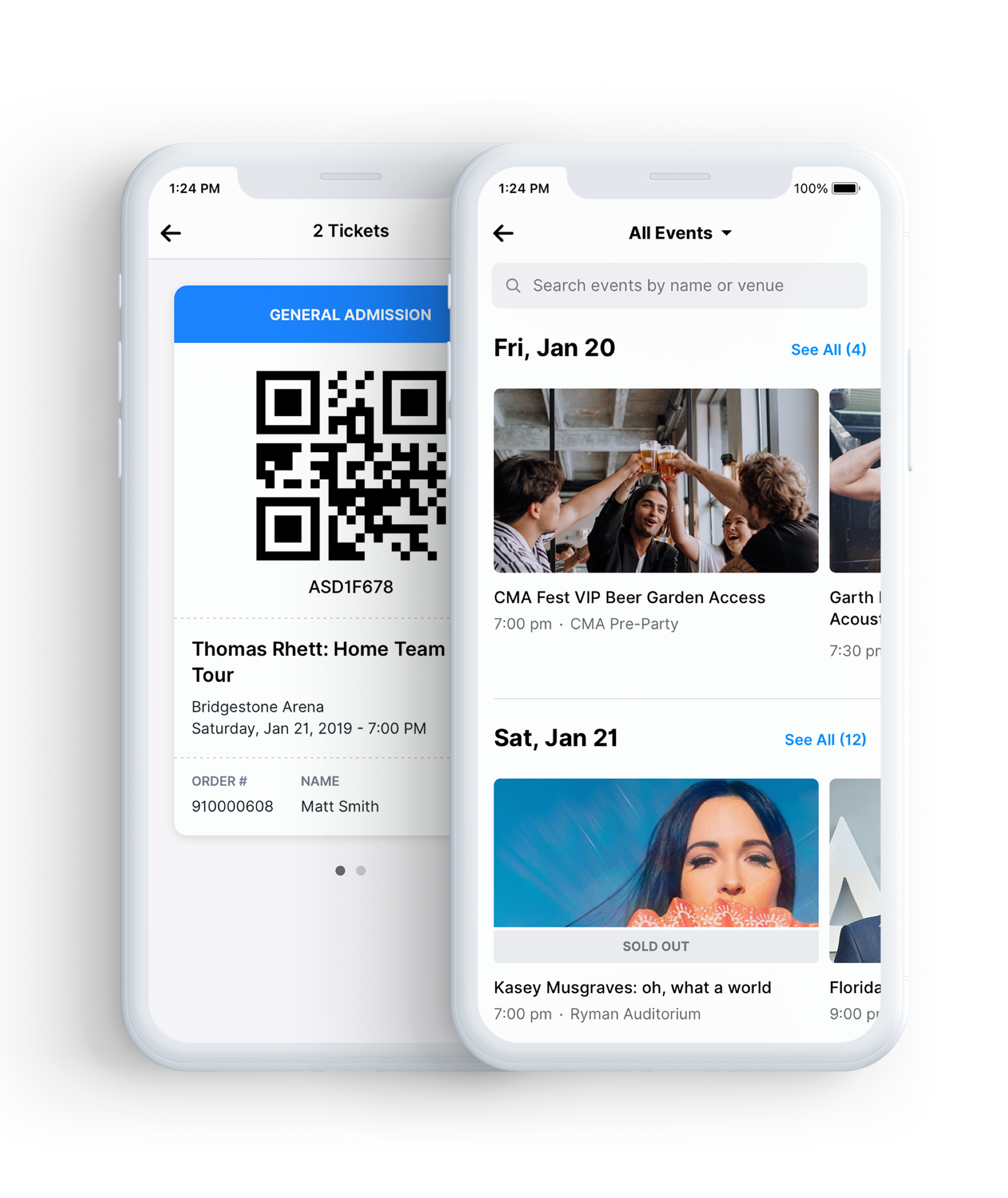 Reservations
Unlock post-gate revenue with opportunities for attendees to level up their experience at every turn.
Add exclusive experiences to your app at any time, even while your event is in progress.
Upgrade Anything
Offer attendees unique add-ons, upgrades, and reservable spaces throughout your event. From parking, to meet-and-greets, to VIP restrooms.
Integrations
Your event app should do more than link to external sites. We work closely with our partners to blend the full experience of their technology with ours.