Enhanced Data and Analytics with Mobile Apps
Investing in a mobile app enhances your live event in virtually every way. With infinitely more information on audience activity than paper guides and print-only sponsorships, the data an app generates and provides is one of its most important benefits.
Robust Data
Easily access dozens of different metrics to develop intelligent insights. Find out which attractions and points of interest are getting the most attention and how users are interacting with push notifications.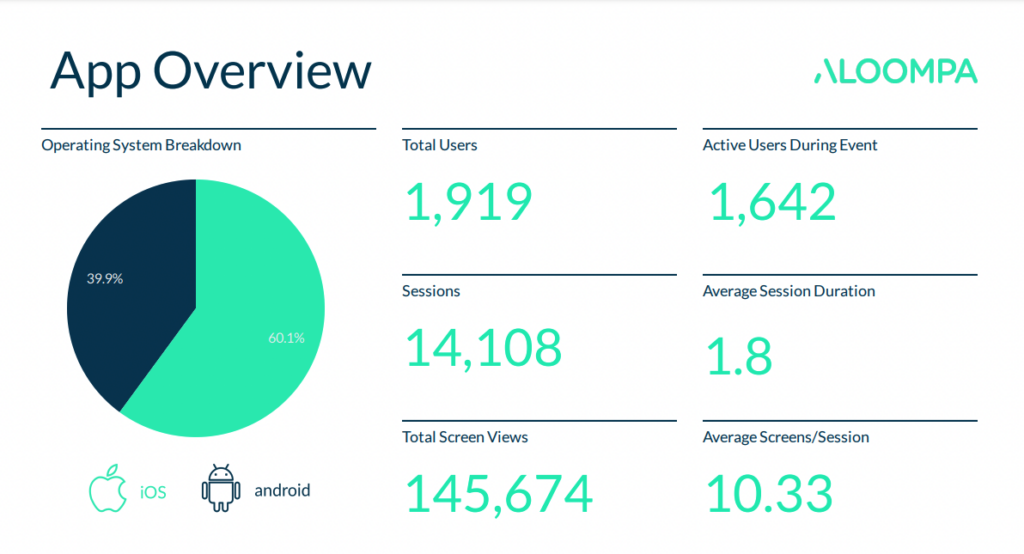 Focused Compliance
The Aloompa platform utilizes aggregate data to help event producers see the big picture and make informed decisions. The data we track and report on keeps users anonymous, and complies with Apple, Google, and GDPR policies.
Sponsorship Support
Now more than ever, brands are conscious of the ROI around sponsorship dollars. In addition to the many opportunities for digital sponsorship created by our platform, we also provide the associated data to help you demonstrate value to your partners.
Anytime Access
Our platform integrates Apple, Google and Google Play (Android) analytics with your app, providing real-time feedback on how it's being used. Plus you can use our CMS to export .csv files with a variety of data points at any time, even during your event.
Simplified Reporting
Even the best quality data is no good if it's displayed as a jumble of numbers. We provide a Post Event Recap Report two weeks after your event, with the most relevant data points displayed in easy-to-understand charts and graphs.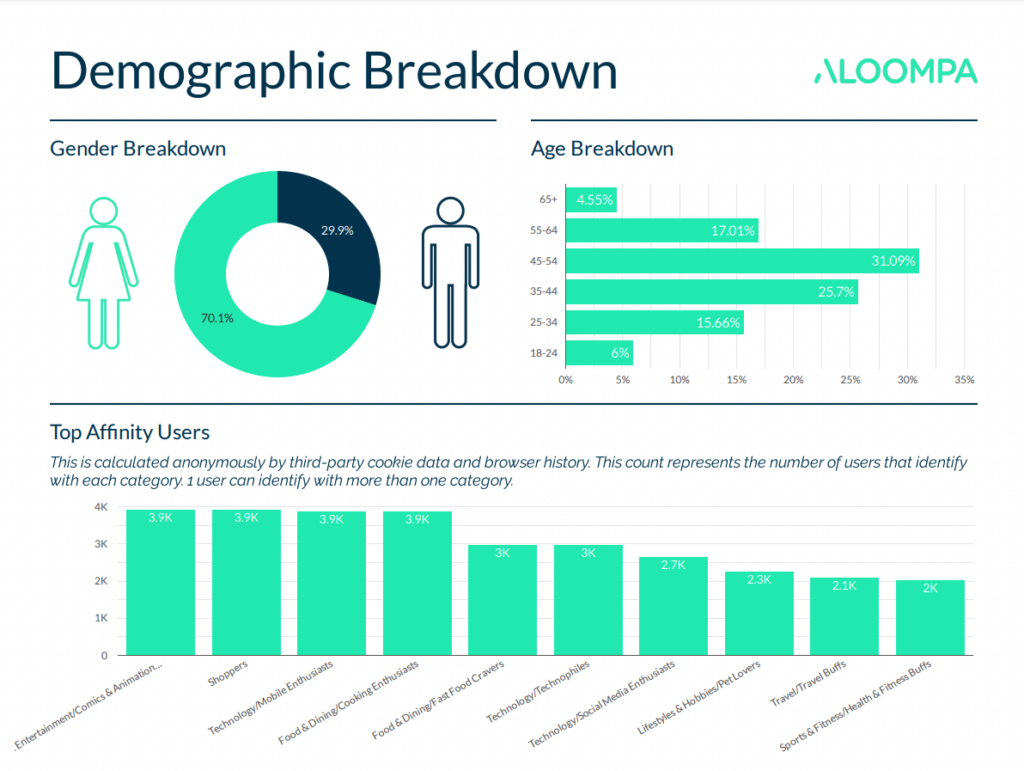 Taking advantage of app user data to help make better decisions is a necessity in today's landscape. No matter how good you are with data, the Aloompa platform provides the tools and reports to help you use it to improve the experience for your attendees day after day and year after year.