Content Management
Our proprietary Content Management System (CMS) gives you total control of your event app.
This powerful tool allows you to manage all the most important information – lineups, schedules, vendor details, news, and more.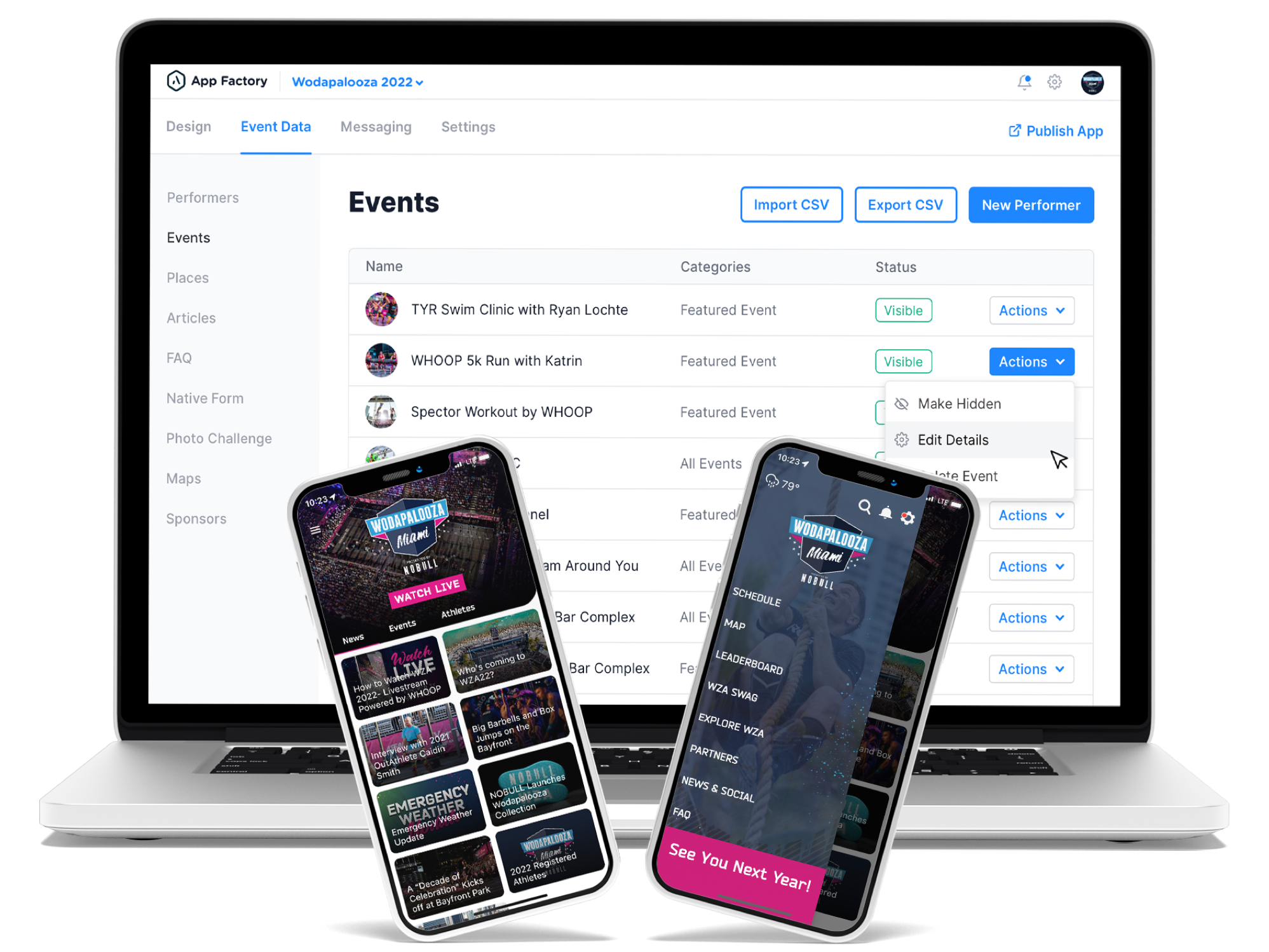 Real-Time Updates
Make changes at any time, even during your event. New content syncs for all users. No re-download required.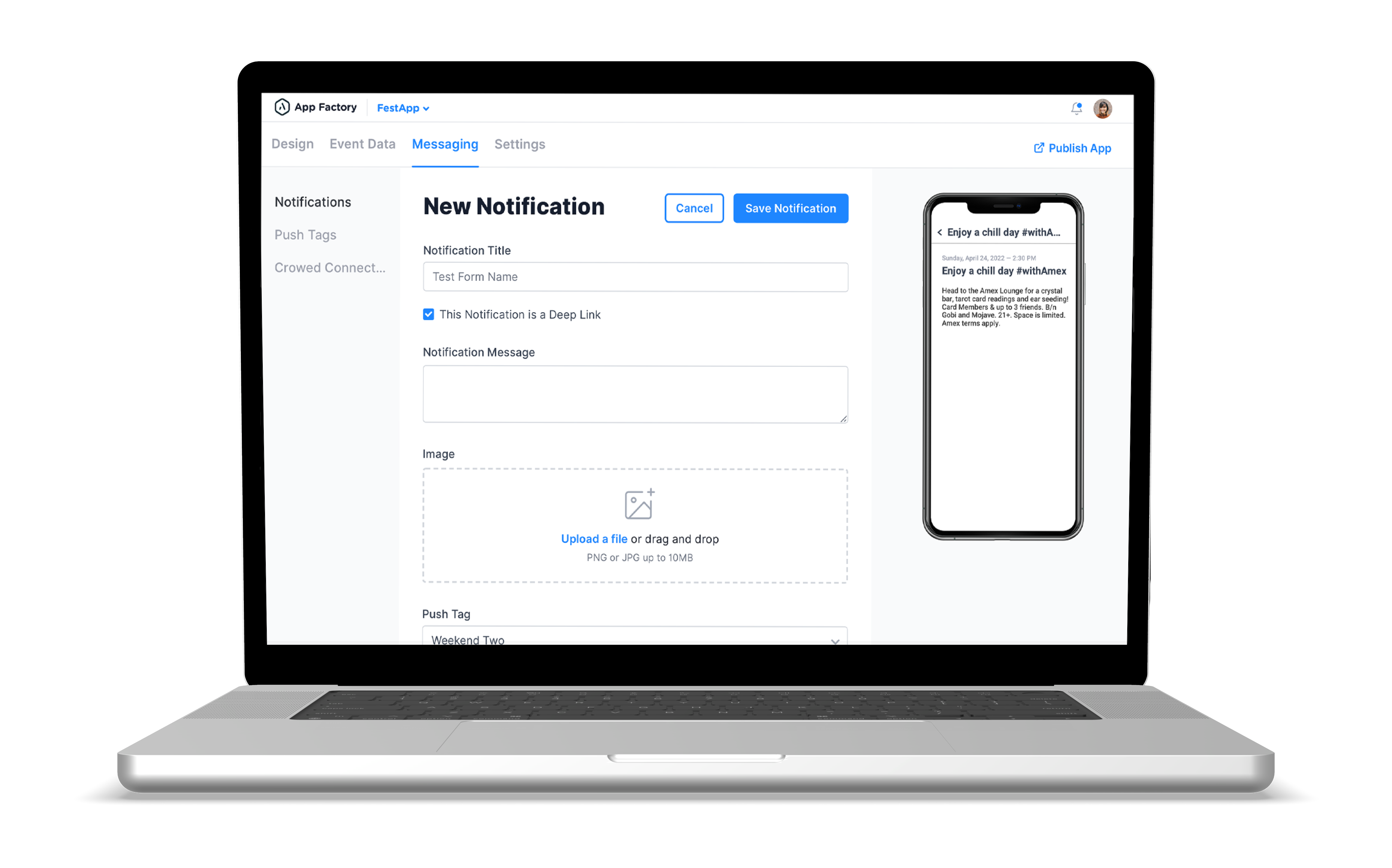 Push Notifications
Reach attendees with the right information at the right time. Target audience segments based on their activity and their precise location.
Make the most of your planning efforts and schedule notifications ahead of time to be sent throughout your event. Or send them on the fly – it's your app!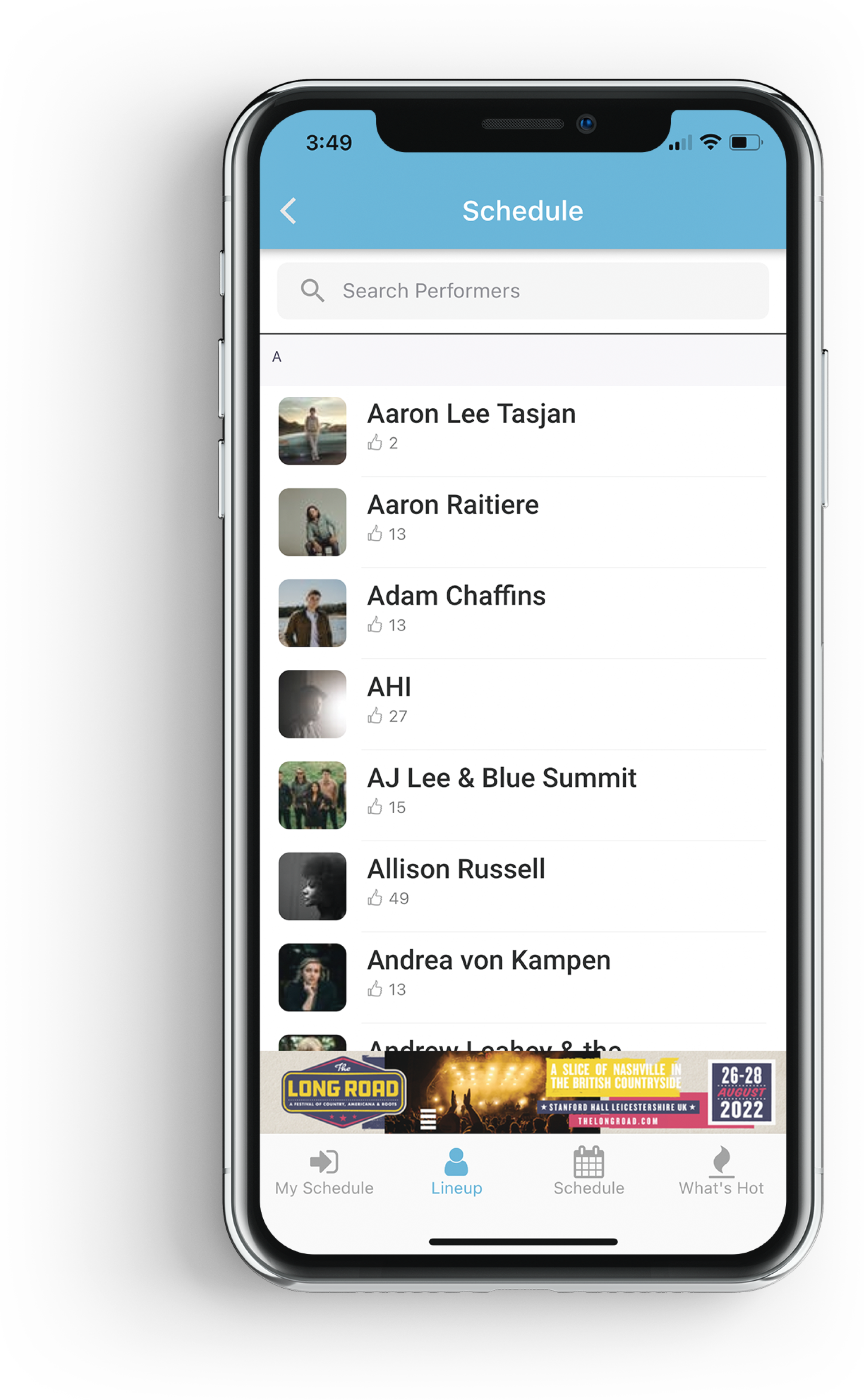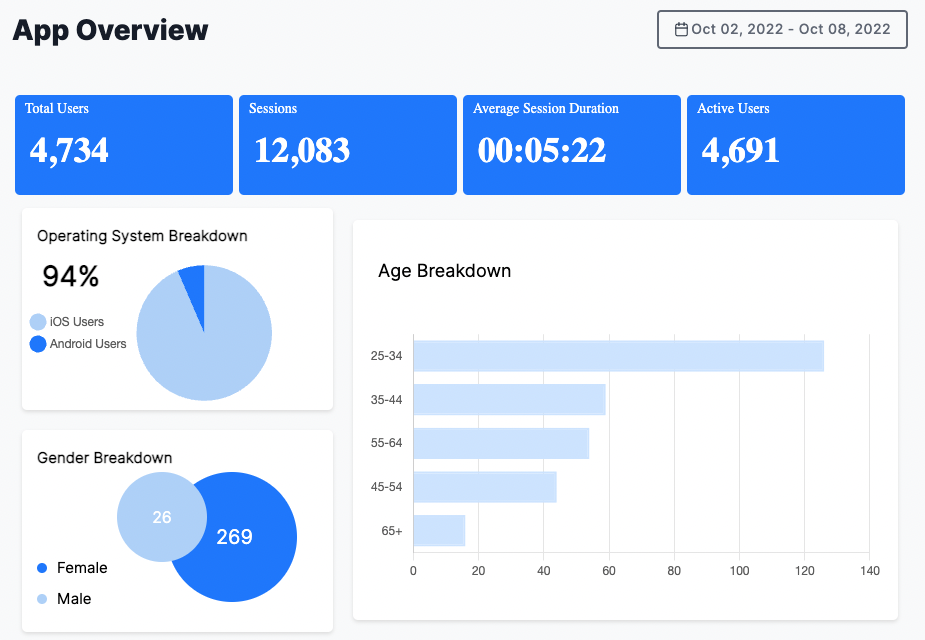 Powerful Data
The CMS is also home to your event's Analytics Dashboard, which compiles all your app's most relevant user activity data in one convenient place.
Bulk Uploads
Save time and reduce manual data entry with the ability to import CSV files.
Web Embeds
Manage lineups and schedules for your website and app at the same time.
Here to Help
Access our training tutorials, FAQ, Client Support portal, and more.