Language Localization and Translation
Making a live event more engaging and accessible for multilingual audiences is traditionally arduous and expensive – until now. Aloompa makes the process easy and cost-effective with our Language Localization capabilities.
Easy to Implement
Our platform has been used by thousands of events all across the world, where many people in attendance speak non-English languages. Translating the contents of your app into multiple languages is simple with our easy-to-use content management system (CMS).
After selecting the desired languages, our CMS tools offer an intuitive way for you to provide translations for all the content in your app. This includes everything from buttons, to push notifications, to the customary date and time formats.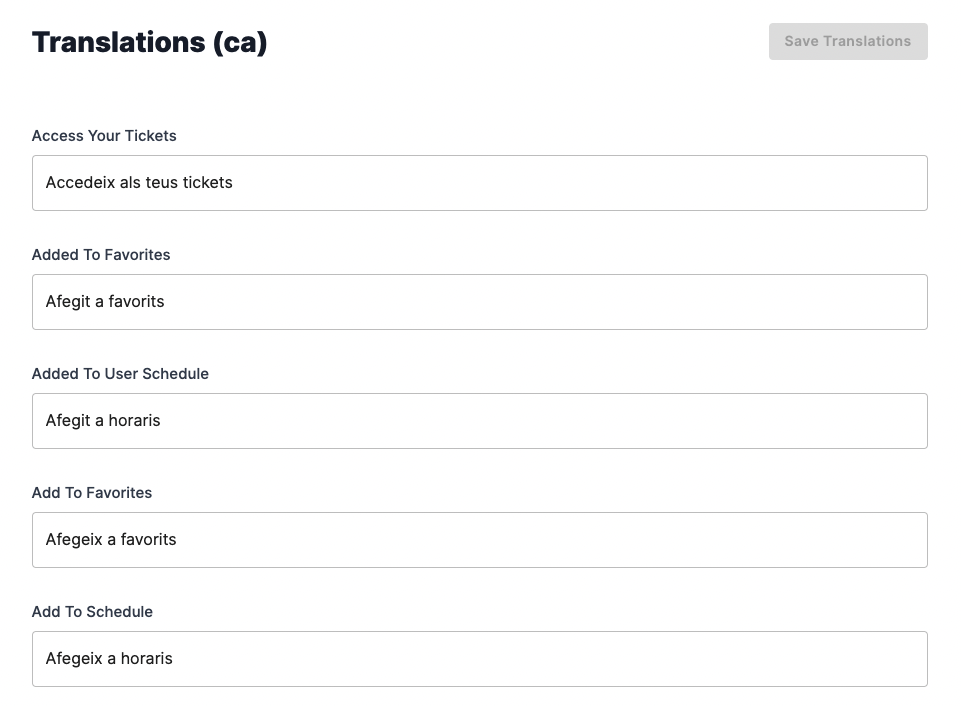 A Seamless User Experience
The language a user sees is automatically determined by their device settings. For example, if your app is available in French and Spanish, users with French selected as the default language in their device settings will see your app in French.
Cost-Effective
Offering printed guides in multiple languages means printing at least two versions of everything. Even after volume discounts, that gets expensive quickly. Whether you still print some guides or none at all, translation is just one of the ways investing in a mobile app can have a big impact on your bottom line.
QR Codes
Thanks to developments in mobile phone technology and wireless carriers, QR codes are more helpful than ever. Use them to send attendees to the app store in all your event's printed materials and onsite signage. Include short text such as "Download the Event App" next to it in all the available languages of your app. If a user's default device settings match one of your translations, they'll see everything in their preferred language.
If your event would attract more attendees and improve their experience by navigating it in their native language, offering your event app in multiple languages is a no-brainer. Still have questions? Let's talk!
Subscribe to our Newsletter
Did you find this helpful? Get all the latest industry knowledge and helpful tips from Aloompa delivered right to your inbox.
"*" indicates required fields