Segment Audiences with User Groups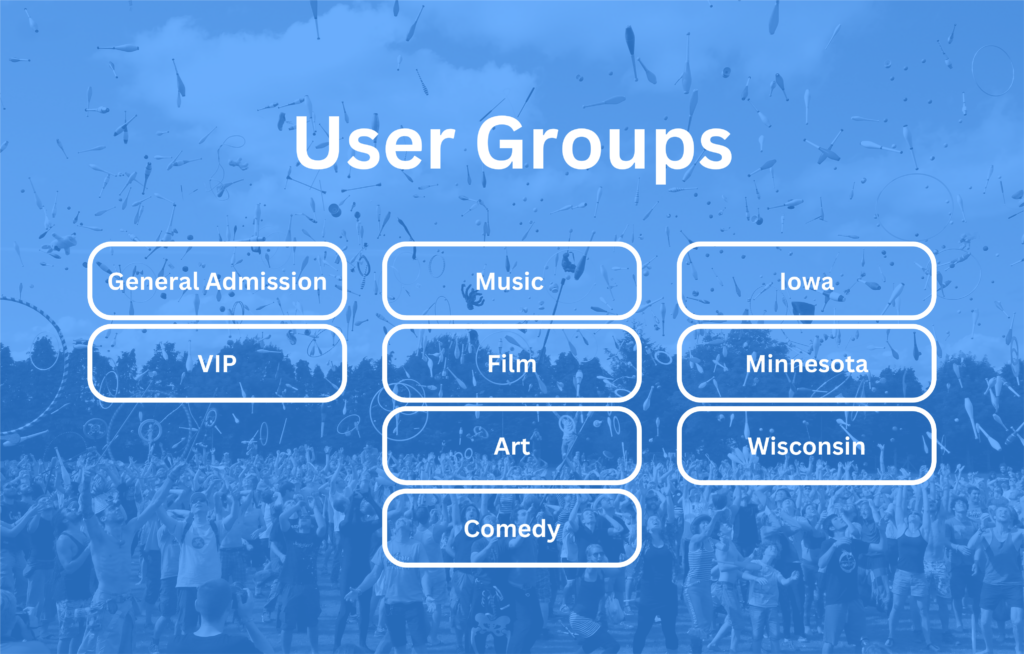 Splitting audiences into groups has major benefits for any business: personalized messaging, targeted marketing campaigns, improved ROI… the list goes on.
It's no different for live events, especially when it comes to mobile apps. Here are some of the top reasons you should be segmenting users of your mobile event app into multiple audiences.
Deeper Personalization
When you divide your overall audience into smaller groups, you can tailor app content to each group's specific needs and interests. This can help provide a more personalized experience and increase engagement.
Improved ROI
Creating specific user groups optimizes the recipients of sponsored push notifications. Letting brand partners target the most relevant audience subsets means better return on investment (ROI) for them, and more opportunities for you to monetize sponsored notifications without overwhelming the general audience.
A Better Guest Experience
By understanding the preferences of different users, you can improve the overall experience and build stronger relationships with your attendees. This can lead to increased advocacy and loyalty (which means repeat ticket sales).
We Make It Easy
Aloompa's audience segmentation feature, User Groups, helps event producers do all this and more. It lets users self-select which types of attractions, points of interest, and messaging are most relevant to them, while providing consistent branding, features, and navigation for all.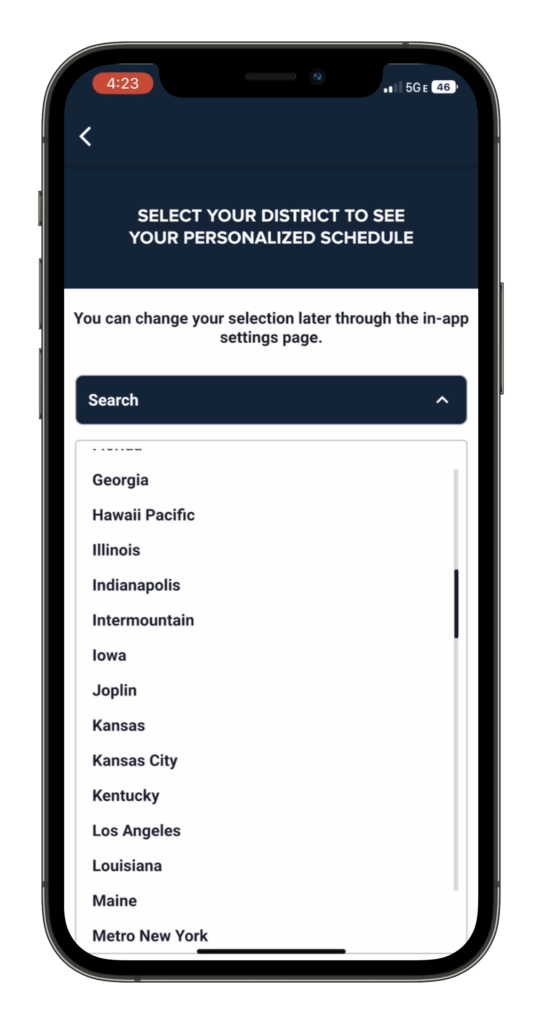 Whether it's providing different experiences for general admission and VIP guests or letting each user choose their own adventure at a music, film, art, and comedy festival, audience segmentation can greatly improve the attendee experience.
Subscribe to our Newsletter
Did you find this helpful? Get all the latest industry knowledge and helpful tips from Aloompa delivered right to your inbox.
"*" indicates required fields