Aloompa Update:
2023 So Far
Aloompa is dedicated to continually improving the capabilities of our platform and the experience of its users – whether they're event attendees or producers. Here are the 2023 updates and improvements we're most excited to announce, along with a sneak peek of what's on the way.
New and Improved
User Groups
This feature allows each attendee to personalize their app experience by selecting the parts of your event they find most relevant. Your app will show each user only the content they're interested in, while providing the same consistent capabilities and features for everyone.
Greater CMS Control
Enjoy additional ways to sort app content, greater control over the design of your app, and more choices for how your app content is displayed in the Aloompa content management system (CMS).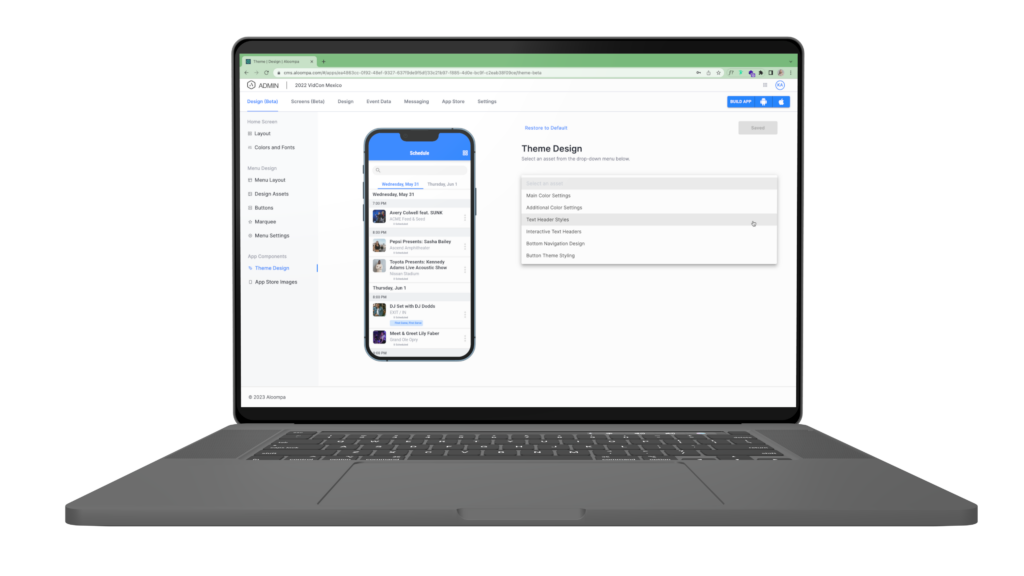 Analytics Dashboard
We've always provided our clients with a post-event report, and now you can also access your app's most important metrics at any time via the Analytics Dashboard in the CMS. Simply select the desired date range to see key app data from different time periods throughout the year.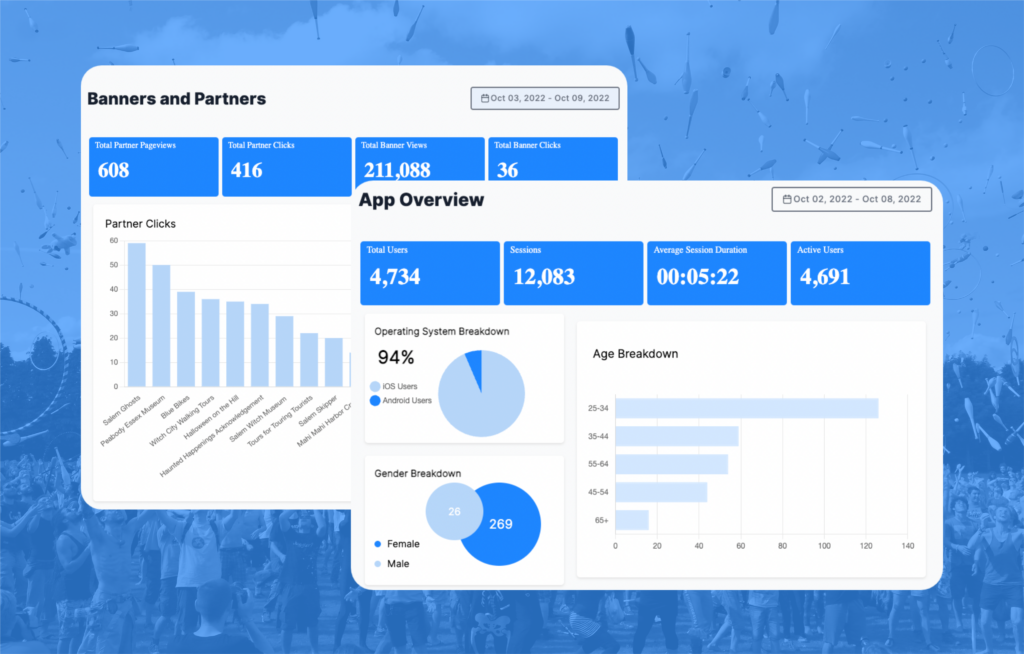 Web Embed Upgrades
With website embeds, you can add detailed content to both your website and app at the same time. We've made them even more user-friendly, with increased customization and language support that adapts to the user's browser.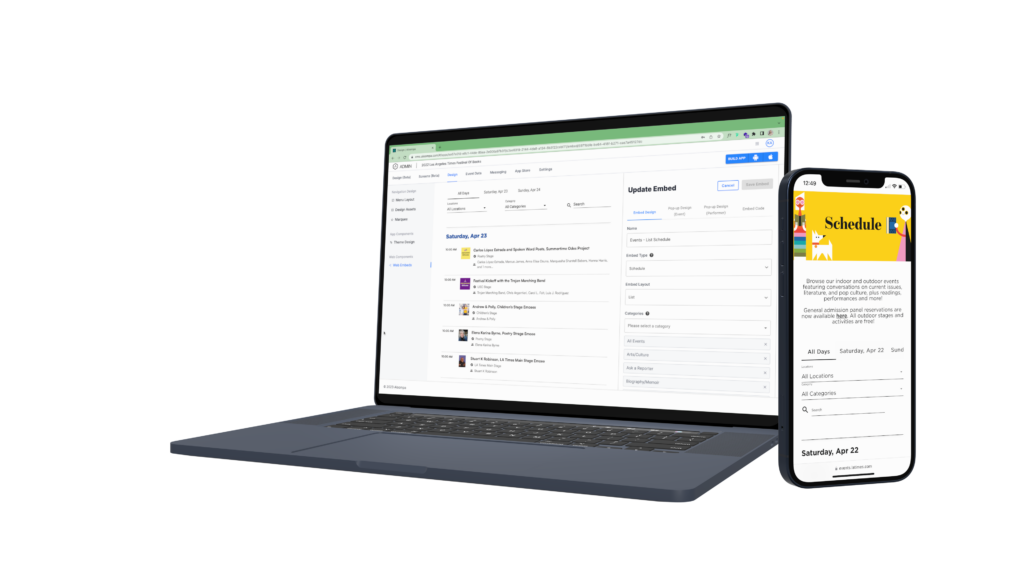 Trivia Mania!
Increase downloads, engagement, and sponsorship with a fully customizable trivia game that can be played on demand. Reward players and winners with coupons and prizes. And gather valuable data for you and your brand partners along the way.
Coming Soon – Reservations Revamp
Our Reservations feature is under major construction and will soon be a full-fledged ticketing and admissions platform for events of all sizes!
Not familiar with Reservations? This feature lets you manage straightforward admission and access control right within your mobile app, without additional hardware or a third-party ticketing provider. Our clients currently use it to sell things like parking lot access, side-stage viewing, or autograph sessions. Soon it will handle all your ticketing needs, including main gate, multi-day tickets, add-ons, and more!
Coming Even Sooner – Scavenger Hunt
Drive app downloads and sponsor activations with our updated Scavenger Hunt feature. Users scan QR codes across your event and get prizes and perks in return. You see all activity and choose who to reward – all participants, those who scan every code, or maybe just the first 10 people to finish. It's all up to you!
Want to learn more about these updates? Drop us a note at hello@aloompa.com
Subscribe to our Newsletter
Did you find this helpful? Get all the latest industry knowledge and helpful tips from Aloompa delivered right to your inbox.
"*" indicates required fields