Benefits of Mobile App Push Notifications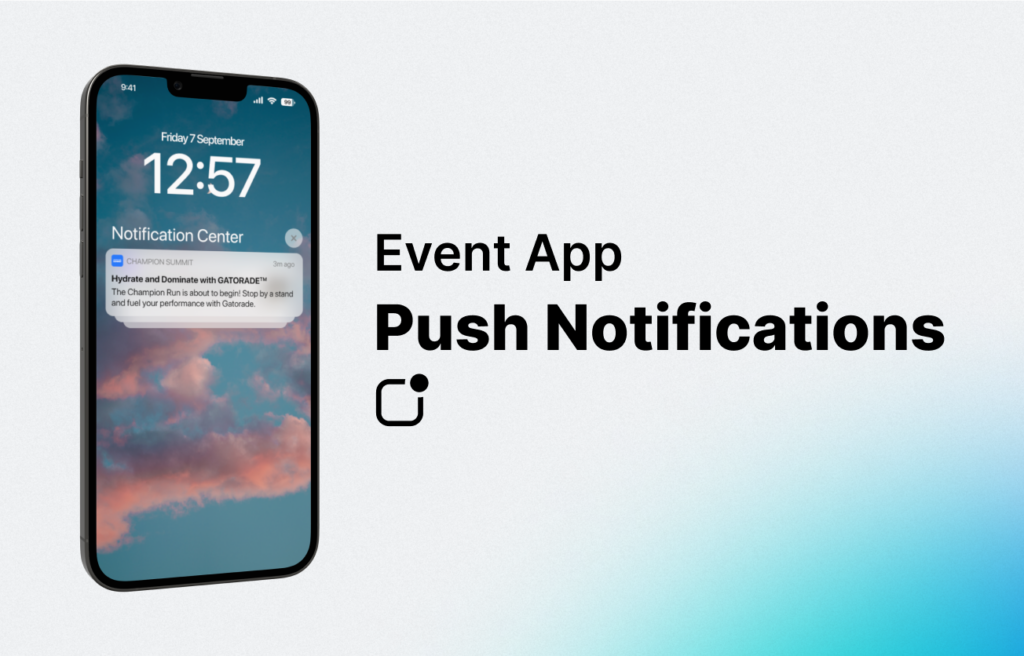 Using push notifications to engage users is one of the most basic and most impactful capabilities of any mobile app. If you're not already sending push notifications via your event mobile app, here are some concrete reasons to start. (If you're ready to start planning your push notifications, check out our guide here.)
Send Real-time Updates
A mobile app is a direct line to your attendees, letting you share key information as soon as you receive it. Whether it's time-sensitive communications like capacity updates and emergency alerts or simply pointing people to shorter lines, your guests will appreciate staying informed.
Easily Segment Users
Push notifications can target audience segments based on their behavior, preferences, and even their exact location. Splitting up audiences lets you send more targeted and relevant content that's more likely to resonate.
Increase Engagement
If an attendee's mobile phone isn't enhancing the event experience, it's distracting from the event experience. Use push notifications to periodically direct users to your app and keep them engaged throughout the event. And keep in mind, notifications don't have to take users to the home screen – they can direct to anywhere your app.

Extend the Marketing Cycle
Benefits of push notifications extend well beyond the dates of the event. Pre-event notifications can help increase ticket sales boost awareness. Post-event messages like a last call for this year's merchandise can generate more revenue. Sending occasional notifications throughout the year can increases brand loyalty and keep up the excitement during the off-season.
Push notifications are an inarguably valuable tool for engaging users of your event mobile app. They improve the live event experience for guests and drive engagement and revenue for you & your brand partners. If you're not already using an event mobile app to send push notifications to your audience, it's time to start!
Subscribe to our Newsletter
Did you find this helpful? Get all the latest industry knowledge and helpful tips from Aloompa delivered right to your inbox.
"*" indicates required fields