Music
We built the first ever mobile app for a music festival in 2009. And we've been leading the field ever since.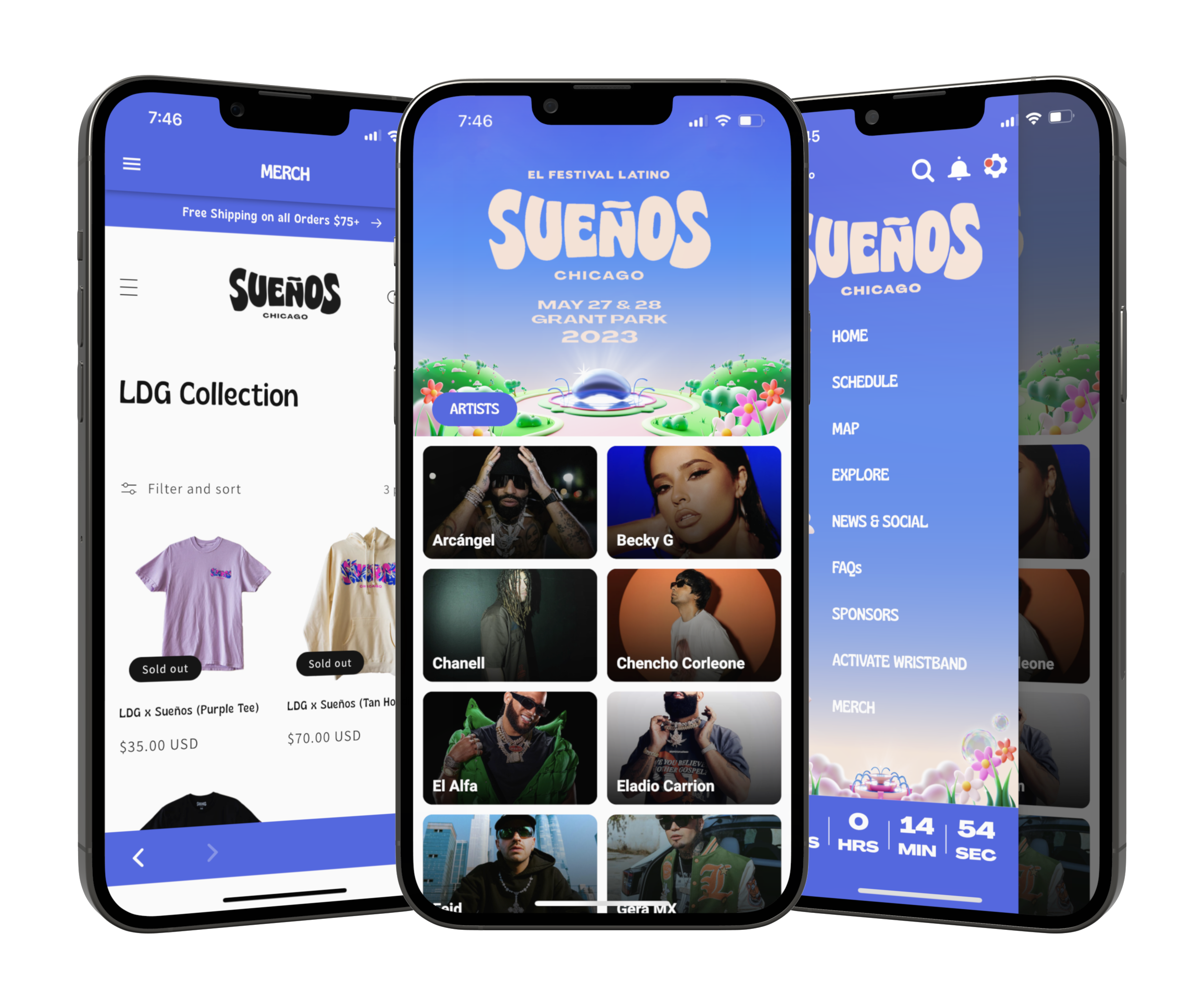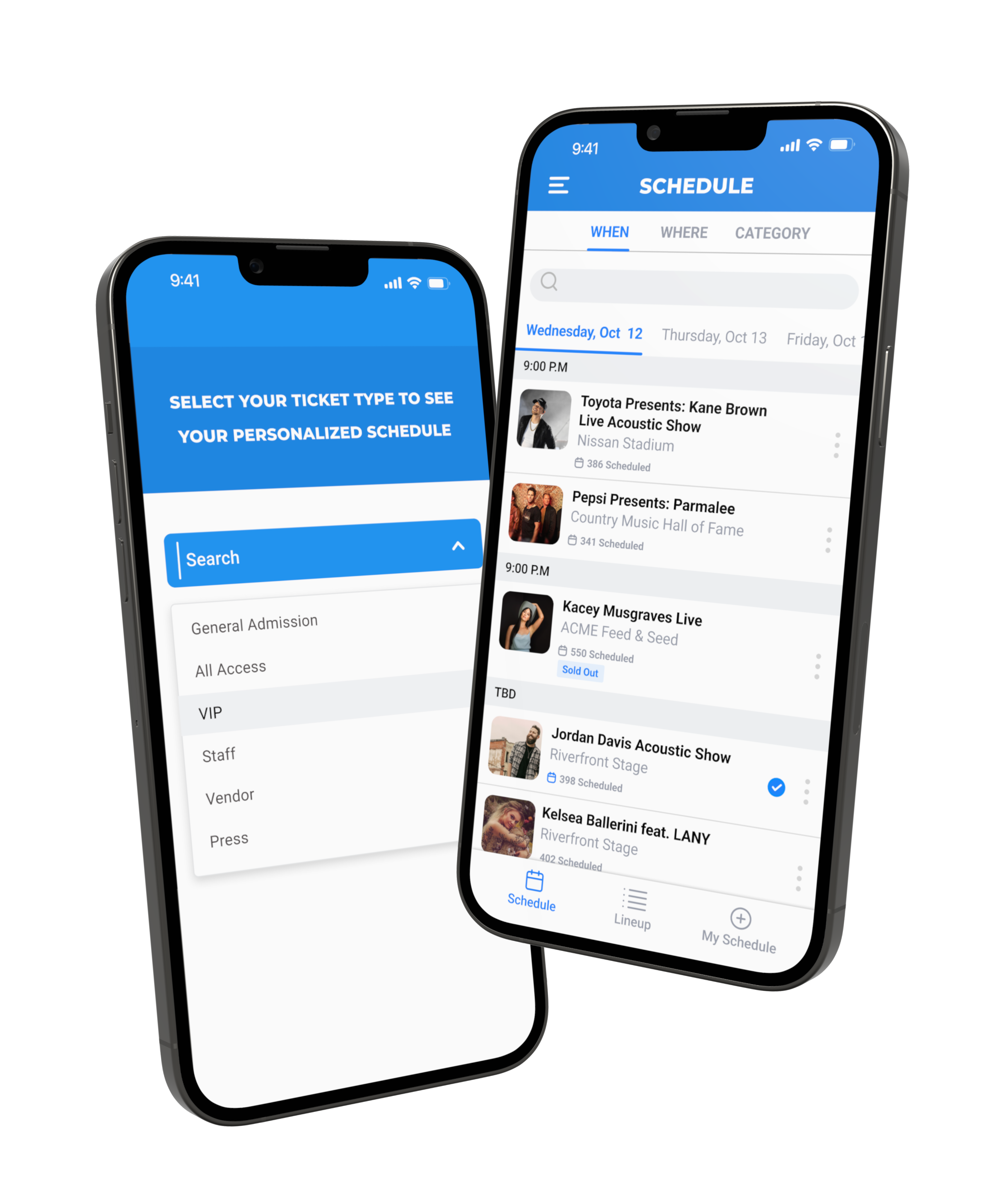 Custom Schedules
Let fans create the perfect itinerary and experience your event their way.
They can even filter app content to show only the things they care about with User Groups.
Ready to get started on your app?
Learn about our features and pricing.
Every Single Type
Music festivals, music conferences, showcase festivals, songwriters festivals. No matter the niche, we've powered it.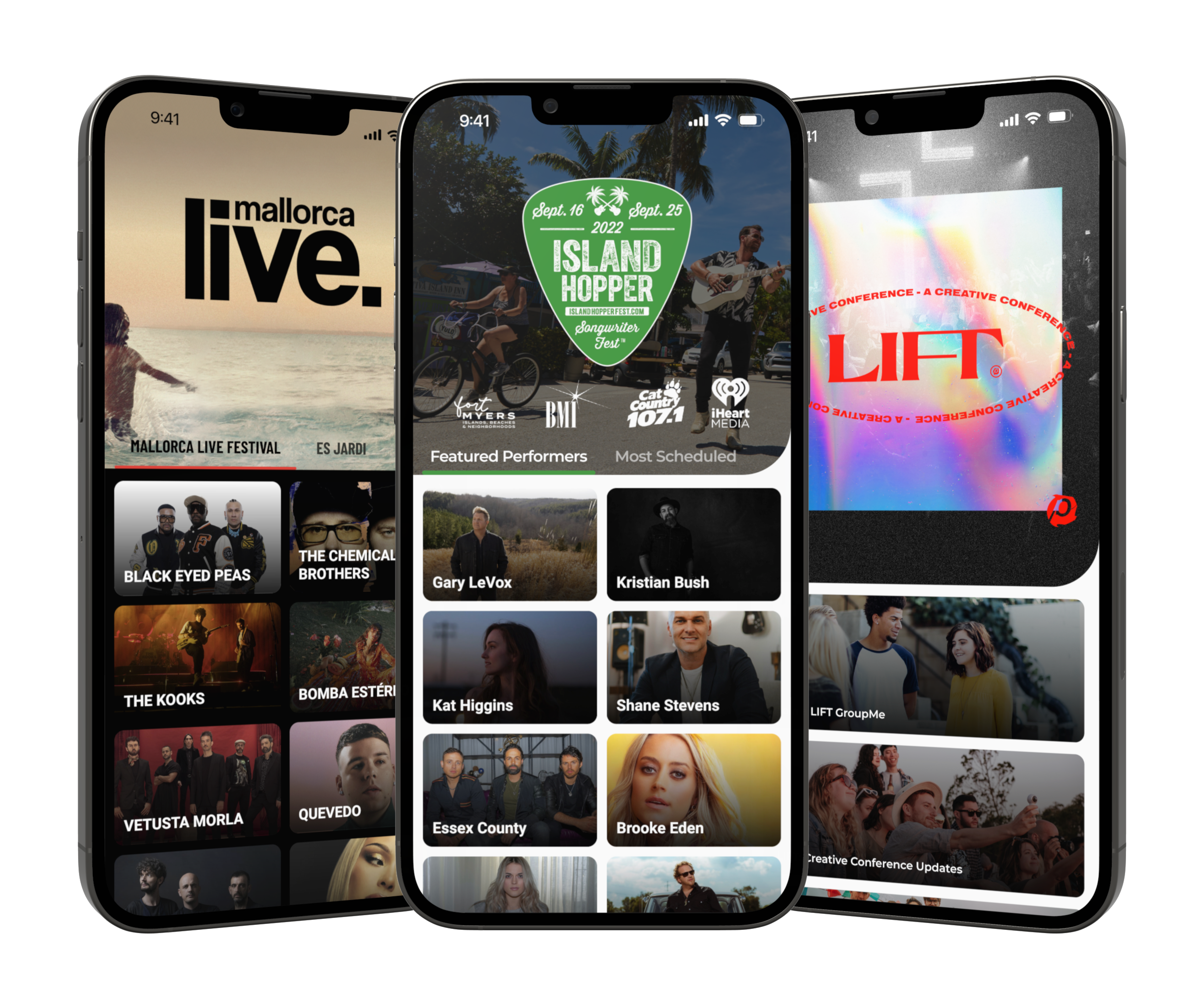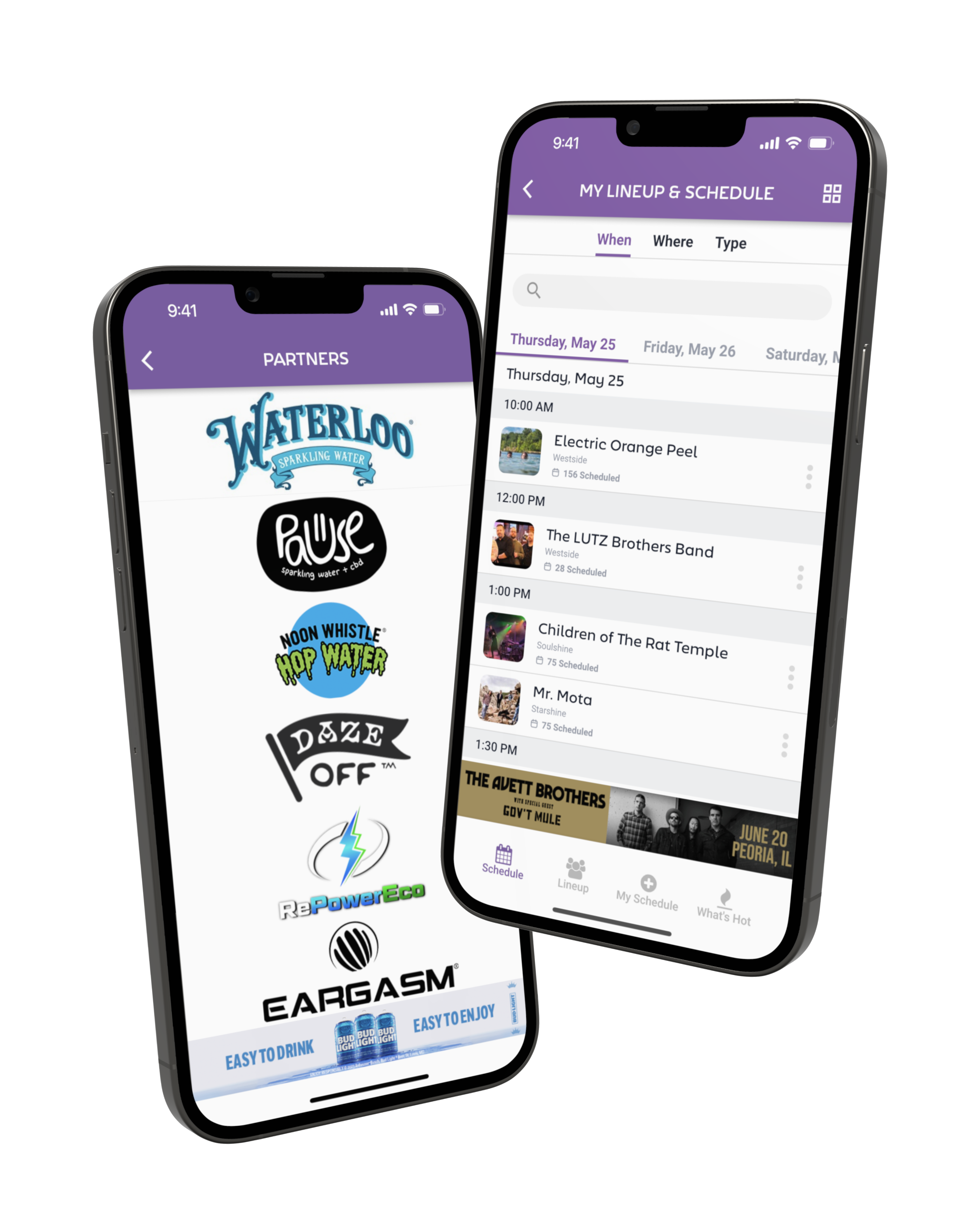 Direct Communication
Send push notifications with important and timely updates.
Real-time Information
Give attendees key updates and offers to keep them focused on the highlights of your event from beginning to end.
Full Control
Our content management system (CMS) makes it easy to schedule messages in advance and send them on the fly.
Urgent Updates
From lineup and stage changes to inclement weather. Communicate urgent updates of all kinds.
Maximize the Experience
Let fans purchase merch, food, and exclusive upgrades right from the app.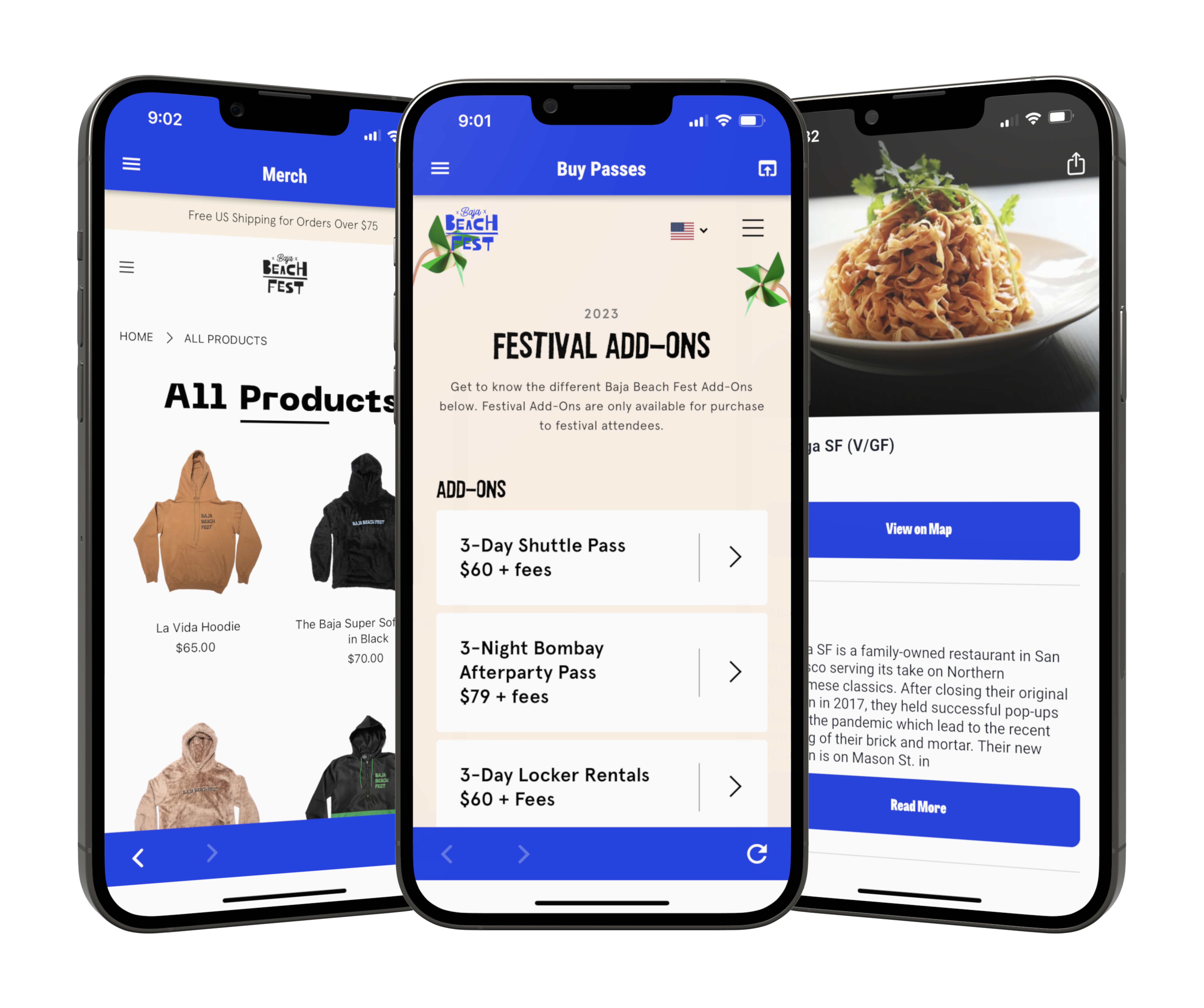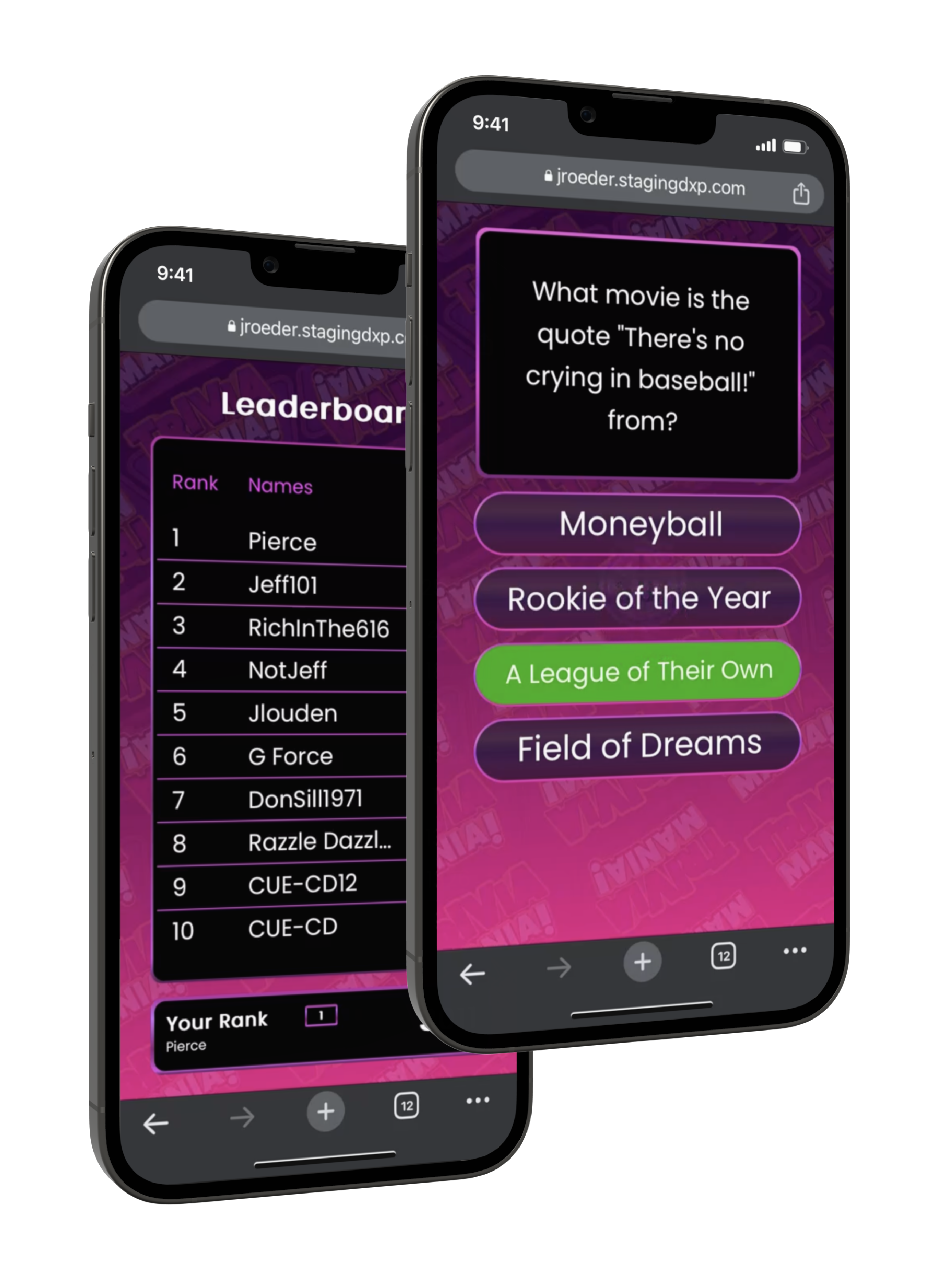 Engagement
Set your fest apart from the rest with cell phone light shows, AR & VR activations, trivia, and more.
Powerful Reporting
We provide a detailed post-event report and let you access your most important metrics at any time, year-round via the Analytics Dashboard.