Simplify Content Management with Web Embeds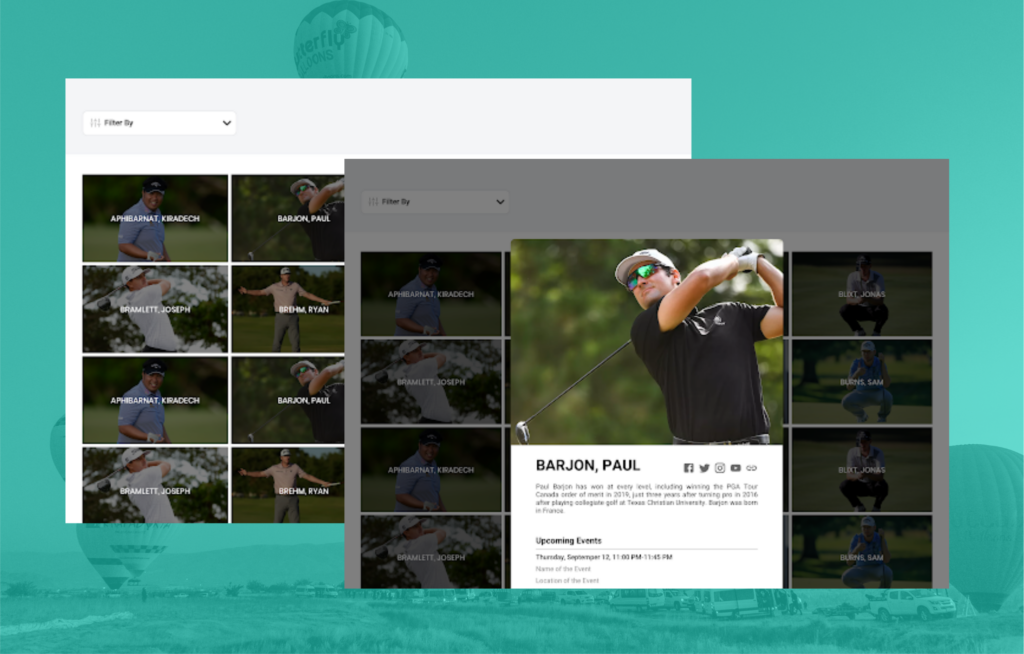 Simultaneously Add and Manage Event Content on Your App and Website
You're probably already familiar with how easy it is to manage content in your mobile event app using the Aloompa CMS. With our Web Embed feature you can effortlessly display that content on your event's website, too. This can greatly reduce website design time, and it eliminates unnecessary repetitive data entry — there's no need to add event information to your website after you've entered it in the CMS.
Our Web Embed feature was built to make content automatically look great on your site. Customize the design of your Web Embed to match your website, and copy & paste in a line of code from the CMS. It's that simple! 
See for Yourself
Take a look at the app and website examples below. They load identical data from the Aloompa CMS, while the different designs match the rest of the app and website, respectively. (Tap or click below to check them out!)
But That's Not All
Any content changes in the CMS are then reflected in both your mobile app and your website. Worried about last-minute schedule updates, performer or vendor cancellations, or changes to speaker bios? Just update the data in the Aloompa CMS and rest easy knowing your information is up to date everywhere. 
Web Embeds are just one of the ways Aloompa helps event producers like you streamline efforts and spend more time curating the ultimate attendee experience. Interested in Web Embeds and other ways we can help you be more efficient and put on a great event?
Subscribe to our Newsletter
Did you find this helpful? Get all the latest industry knowledge and helpful tips from Aloompa delivered right to your inbox.
"*" indicates required fields