Increase Engagement and Sponsorship with Scavenger Hunts
From childhood games to team building exercises, we all love a good scavenger hunt. It can be played indoors, outdoors, or virtually. And now it can even be played right in your event app.
Here's how we've channeled an age-old activity to engage and reward your event attendees while thoroughly integrating your brand partners.
Aloompa's Scavenger Hunt
Our Scavenger Hunt feature is highly customizable, but straightforward at its core: attendees open the game in your app and scan QR codes at various locations to check them off the list.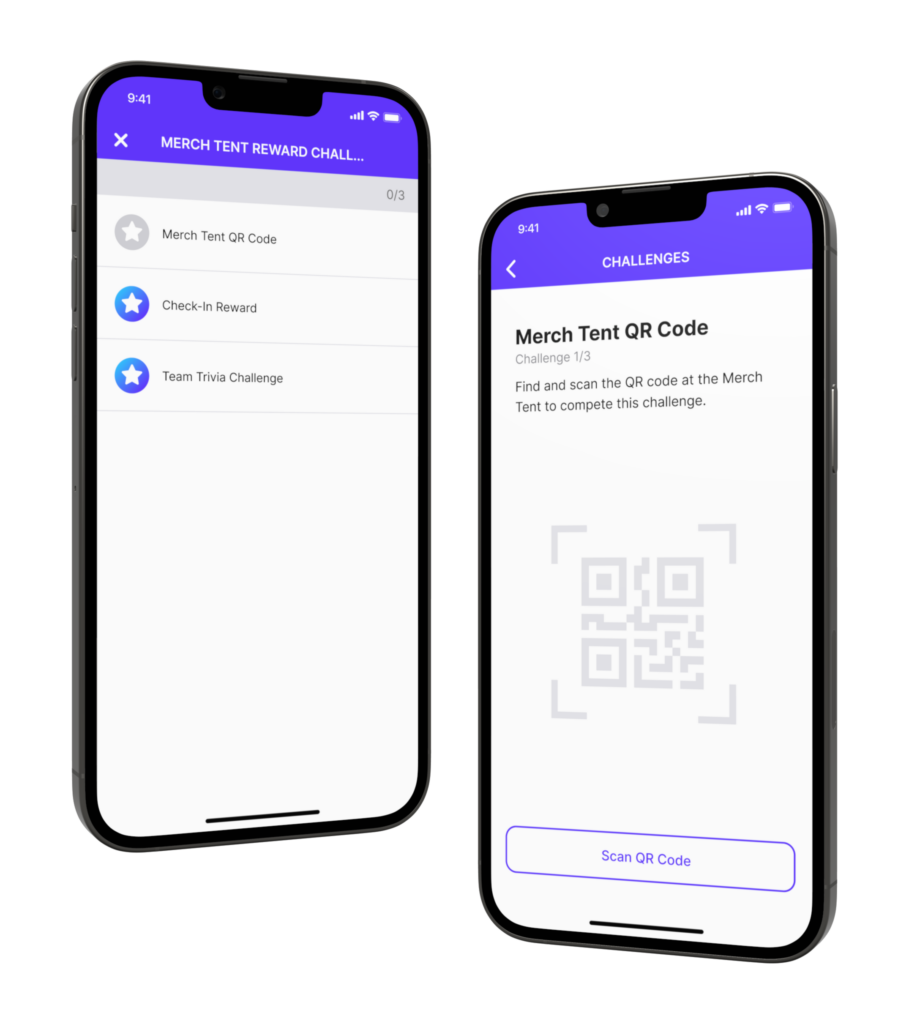 These can simply be fun places to visit within your event, or the game can direct players to more strategic destinations. Want to boost onsite sales and strengthen brand partnerships? Include concessions, merch booths, and sponsorship activations in your list of challenges.
Improved ROI
Creating specific user groups optimizes the recipients of sponsored push notifications. Letting brand partners target the most relevant audience subsets means better return on investment (ROI) for them, and more opportunities for you to monetize sponsored notifications without overwhelming the general audience. 
Any Time, Any Place
An in-app scavenger hunt doesn't need to take place during your event, or even within your venue. Your scavenger hunt can also be played before or after the event, and it can promote brand partners by sending players to nearby locations like restaurants or retail stores.
Looking to add some stationary fun? Our in-app scavenger hunt can also be completely virtual. Instead of QR code scans across the event grounds, the challenges themselves can be in the app, like trivia, questionnaires, or polls.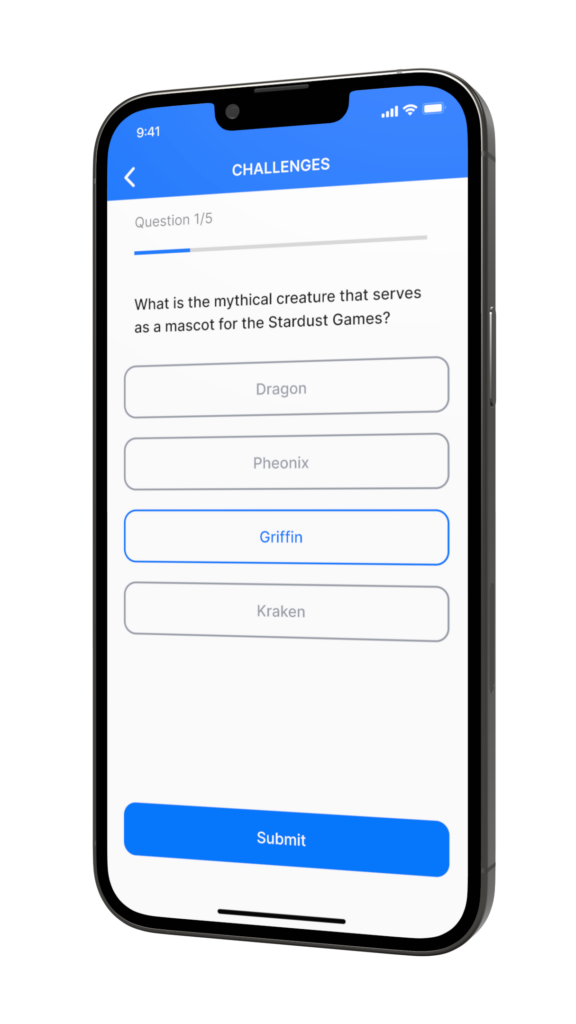 Gather Valuable Data
Each QR code can trigger a custom form a player must complete as part of the challenge. Between this data and the general activity data collected, our scavenger hunt lets you compile valuable information for both you and your brand partners. 
Prizes
Our Rewards CMS lets you see all participants and choose who to reward – all players, those who scan every code, or maybe just the first 10 people to finish. It's all up to you!     
No matter what you want to accomplish with a scavenger hunt —providing a simple way to pass the time or creating a highly-customized adventure promoting all your brand partners — Aloompa has you covered.  
Subscribe to our Newsletter
Did you find this helpful? Get all the latest industry knowledge and helpful tips from Aloompa delivered right to your inbox.
"*" indicates required fields